A Wizikey report on the Indian Augmented Reality (AR) industry – analysing media and news Before COVID-19 (BC) to After COVID-19 (AC)
The report underlines the local and the global top trends and insights in AR space. The report covers media buzz index, newsmakers and buzz words in the AR space and focuses on top products and personalities. The study also analyses the usage of AR in varied business verticals before & after COVID-19.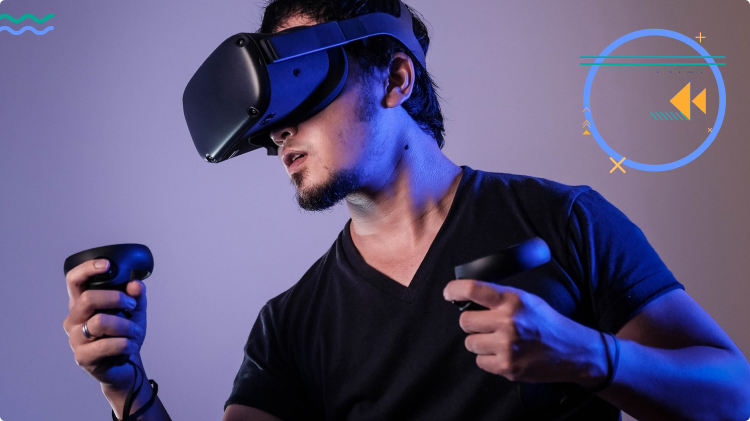 The news analysis based research report draws attention to the buzz created for the keyword "Augmented Reality". The buzz shot through the roof in after COVID times at 14x in India and 6x at the global level in AMJ'20 from the before COVID era.
The report deep-dives to the application of Augmented Reality (AR) into Business, Technology, Entertainment and Sports. Further analysis reveals that Augmented Reality (AR) is gaining spotlight as it prevents physical interaction during the pandemic with interactive tools, gesture tracking, live video training and many more such services with significant cost savings.
It is recommended :
Startups in Augmented Reality (AR) or Businesses using AR should initiate media announcements on the major initiatives taken during the pandemic;
To keep the media fraternity warmed- up, startups should communicate how AR has helped their businesses in achieving their goals;
To impact brand's visibility, startups this space inshould make the judicious decision to reach-out to the right-set of reporters.
What is Augmented Reality
Augmented reality (AR) is an interactive experience of a real-world environment where the objects that reside in the real world are enhanced by computer-generated perceptual information, sometimes across multiple sensory modalities, including visual, auditory, haptic, somatosensory and olfactory.
AR is an experience where designers enhance parts of users' physical world with computer-generated input. Designers create inputs—ranging from sound to video, to graphics to GPS overlays and more—in digital content which responds in real time to changes in the user's environment, typically movement.
AR provides users with an interactive, 360 degree and 3D experience where what already exists in the real world is fused with a digitally created vision. By adding information to the existing environment.
Augmented Reality (AR) in India
100 million consumers will shop in AR online and in-store in India. It is estimated that augmented reality will grow $5.9 billion by 2022.

Report by Gartner Inc, by 2020,
Additionally a 2018 Gartner survey* indicated that, by 2020, 46 percent of retailers planned to deploy either AR or VR solutions to meet customer service experience requirements.
Virtual Reality (VR)/Augmented Reality (AR), Mixed Reality (MR) and Extended Reality (XR) are fields of new-generation information and communications technology, which features large application space, huge industry potential, and wide technical span, have significantly contributed to combating COVID-19.
From enabling online learning to opening access to cultural events and experiences, applications of AR, VR, MR, and XR has helped India to overcome the isolation of COVID-19 lockdowns, along with substantial support towards research for treatment and remedies, while coming up with a solution in the form of a vaccine, which is still in progress.
It is estimated that the revenue in sectors like Video Games, Live Events, Video Entertainment, Retail, Real Estate, Healthcare, Education, Military and Engineering with Deep Tech technology would sour rapidly in near future.
Augmented Reality in the global market
The global augmented analytics market was valued at US$9.487 billion in 2019. The growing digitization of processes across businesses is driving the demand for augmented analytics technology to support advanced technologies such as machine learning and natural language generation.
Growing volume of complex data generated every year is also creating the demand for augmented analytics solutions for deriving valuable insights while accelerating the data analysis process.
Augmented analytics helps in identifying factors that are conducive for business growth and predicting forecast trends.
Key Trends Spotted – What is in the report?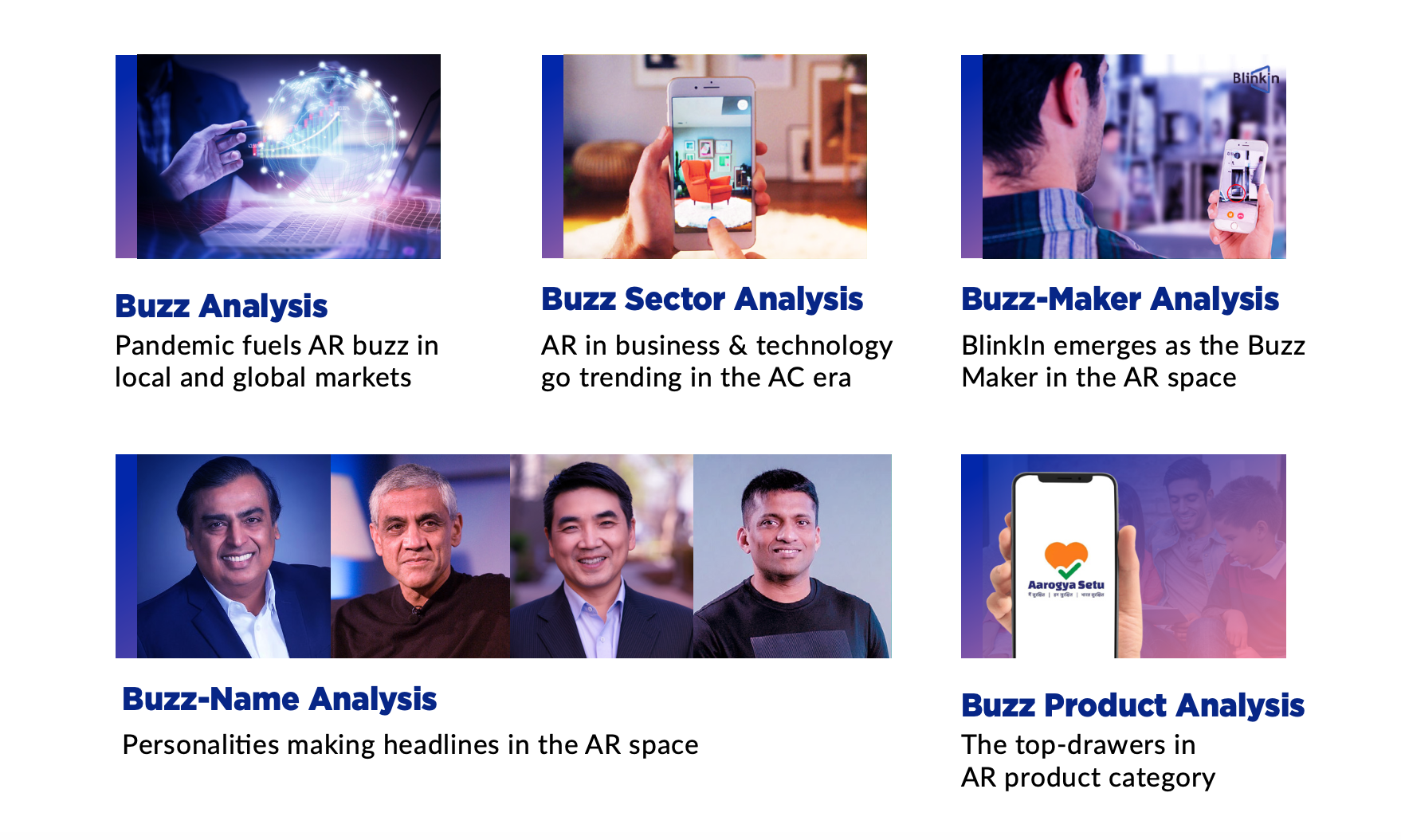 Buzz Analysis –
Wizikey's Buzz-Maker analysis list down the top 10 Indian Startups that created the most buzz during the pandemic;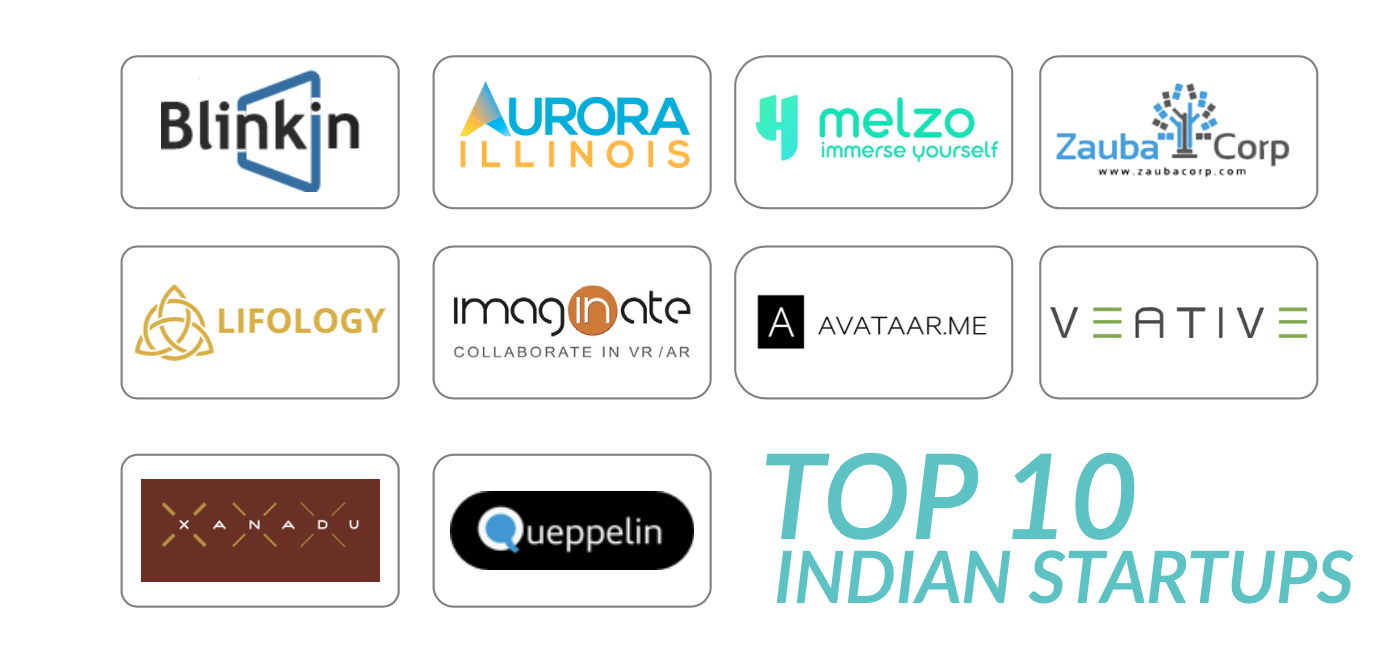 Bonus Insights: Indian VC who made the most news in the AR space is Khosla Ventures. It created buzz in the AC era due to fundings made in AR contact lenses, automated food safety and rapid COVID-19 diagnostic test tools.
Personalities making headlines in the AR space

Global Movers & Shakers
Top global players that made the most buzz in regard to AR from 2019 to 2020 w.r.t. their business domain are as follows;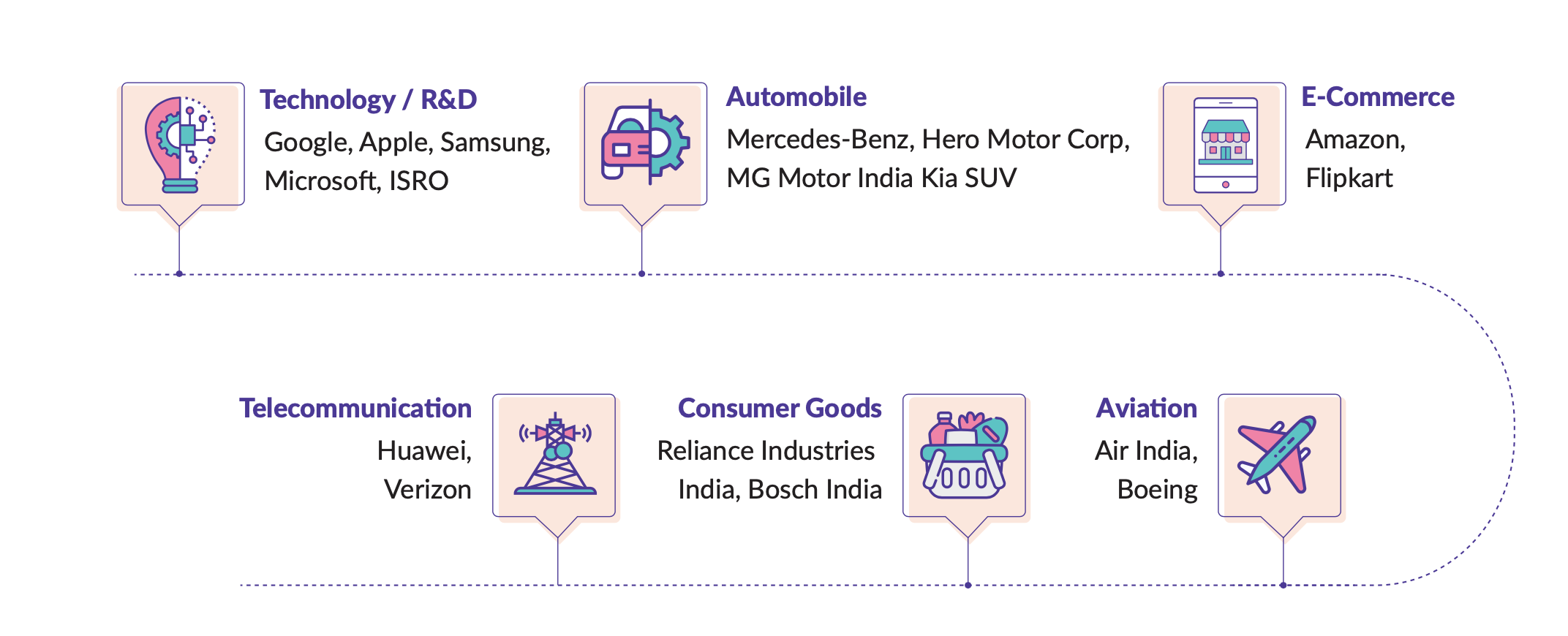 Buzz Sectors
During AC, Augmented Reality (AR) created maximum buzz in the Technology (Mobile Computing, Telecommunication, IOS Development, Computer Vision and Sensor Networks) sectors with 36% of buzz share. Followed by Business (Automation, E-Commerce, Pharmaceuticals, Marketing and Branding, Ed-Tech, Healthcare, Automobile and Real Estate) sector with 34% of buzz share. Both the domains have seen a sharp rise in the incorporation of AR/VR in their workflow to improve their effectiveness.
In the BC era, AR had strong footing in the Entertainment (OTT Platforms, High-Quality Reality game development, movies and media production houses) domain with 46% buzz share that has dropped to 26% in the AC era.
Augmented Reality Report 2020- final 1.4
Whereas in India, the Business (37%) sector outperformed Technology (33%) in terms of buzz share. Both the domains have seen a sharp rise in the incorporation of AR/VR in their workflow, business management and customer expereinces.
However, before COVID-19, India too mirrored the global trend. The adoption buzz of AR technology in Entertainment & Sports was higher.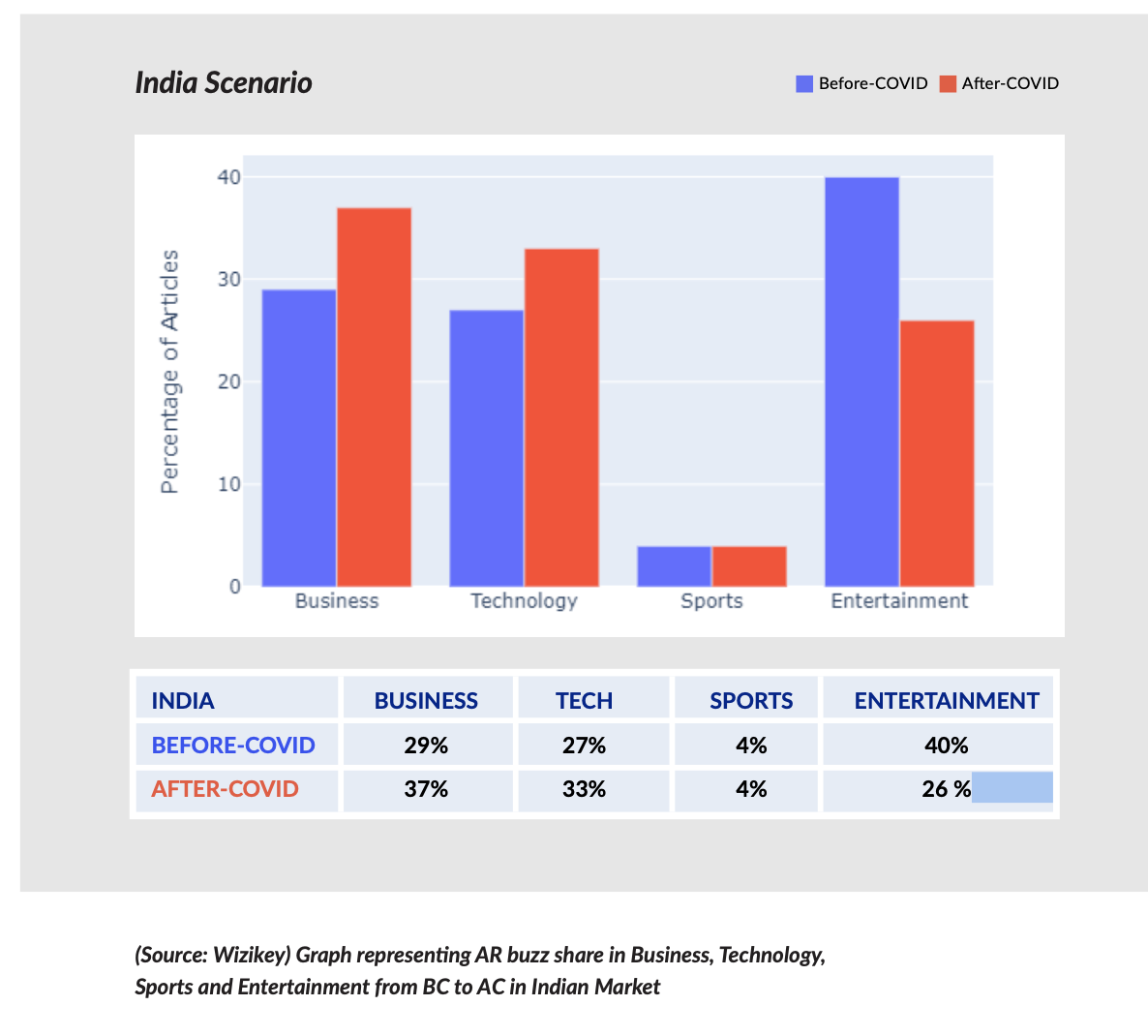 For let us know if you need a copy by sending an email to [email protected]
Wish to read Wizikey's report on Agritech Sector?