India's Largest Regional Press Distribution Network
Today, we are launching Wizikey Local – to help businesses to pitch their stories to over 50+ Bharat cities like Jaipur, Chandigarh, Imphal, Kochi and many more. (Click to see all cities)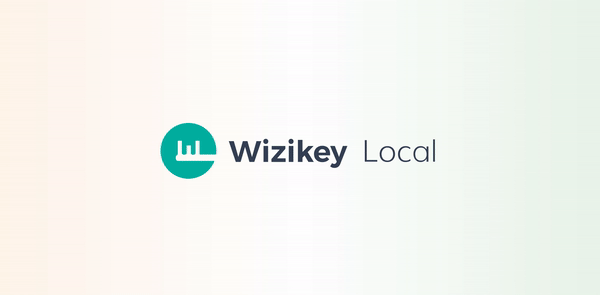 Ever since PM Modi called for Atmanirbhar Bharat Abhiyaan for a self-reliant India, we saw a huge surge of businesses searching for media, in cities that we had never expected. There is a fintech company in remittance business which was trying to communicate with the migrant population which has gone back to Bihar and Uttar Pradesh. There is a Transport company, which is trying to hire drivers across the suburbs of Karnataka and Tamil Nadu. And we found a unicorn trying to hire talent in cities which are not just the top 10 metros. All our dashboards and data was indicating towards focussing on helping India meet Bharat.
It made sense for us to do it. After all, we exist to help businesses get the right visibility they deserve and help them grow the business. We spoke to our connects in cities, called up a lot of industry experts to understand how this could be done. And finally, we were able to put together a team of our partner and network to capture the entire length and breadth of our beautiful country.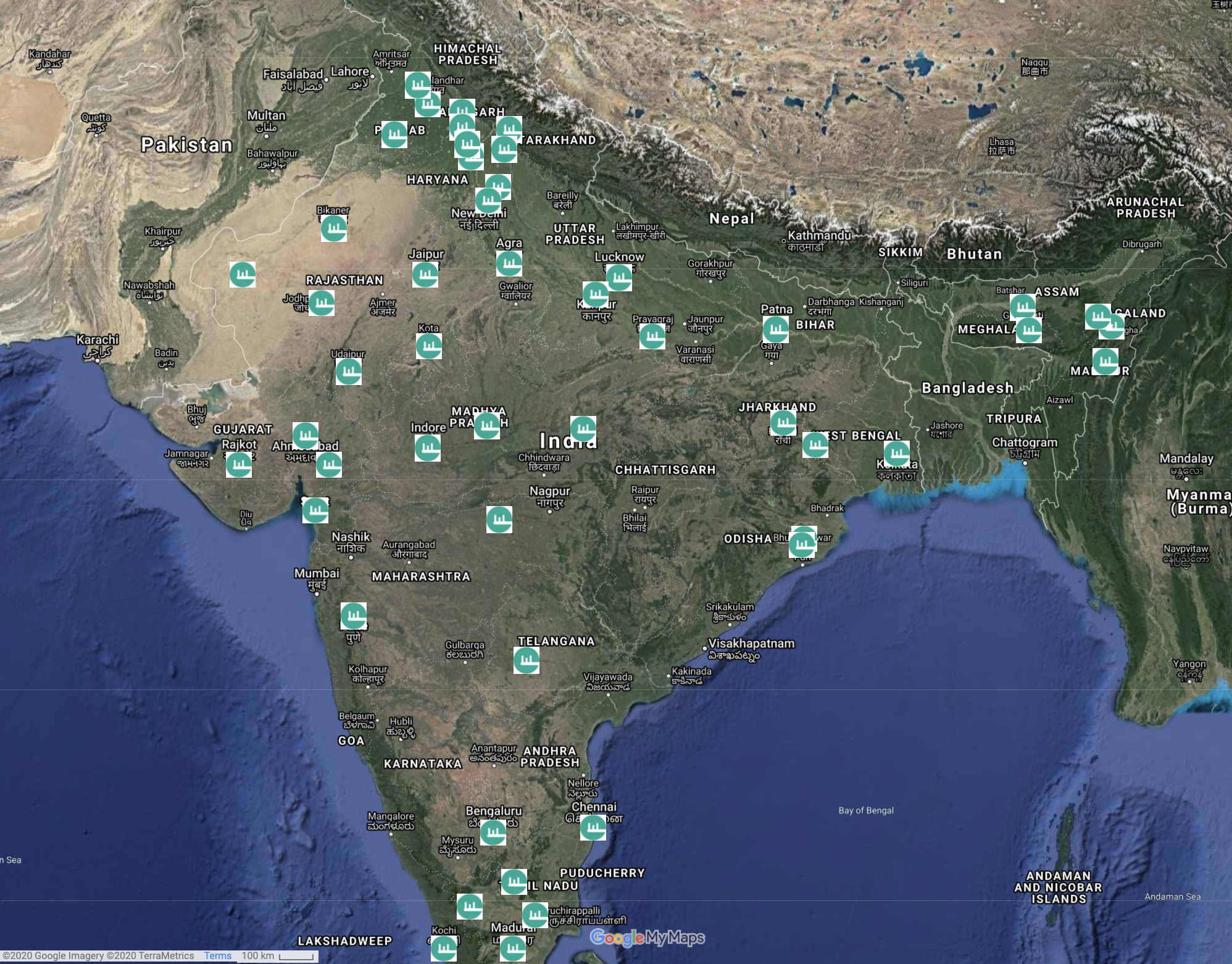 How to use Wizikey Local:
You can select a city of your choice. This is where you want to announce something. Do keep in mind the local relevance. For e.g. how your product announcement will make consumer's life better in that city. You can also do a trend story based on data that you have seen in your business.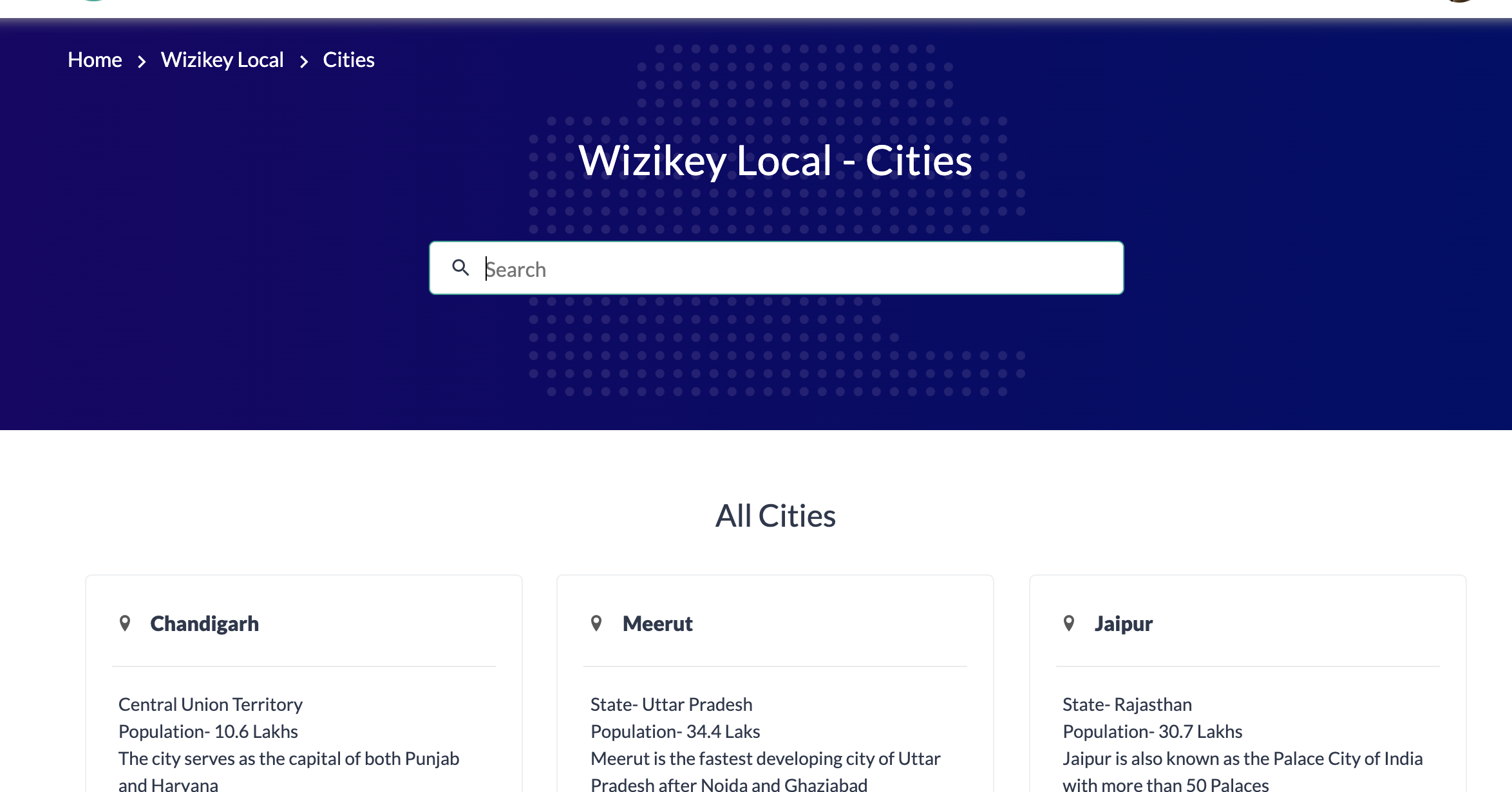 By clicking on "View Details" > you can actually see the top regional publications in the city. This is also where we will get your story pitched.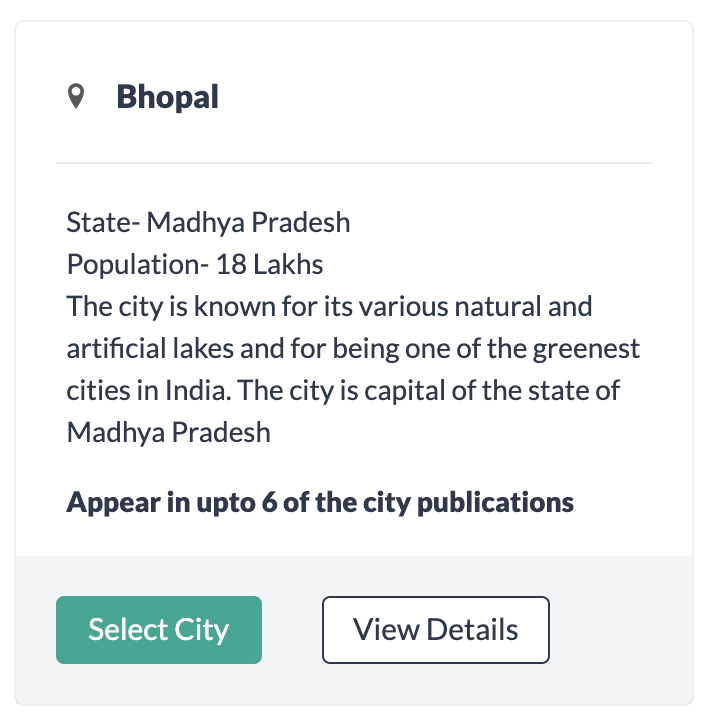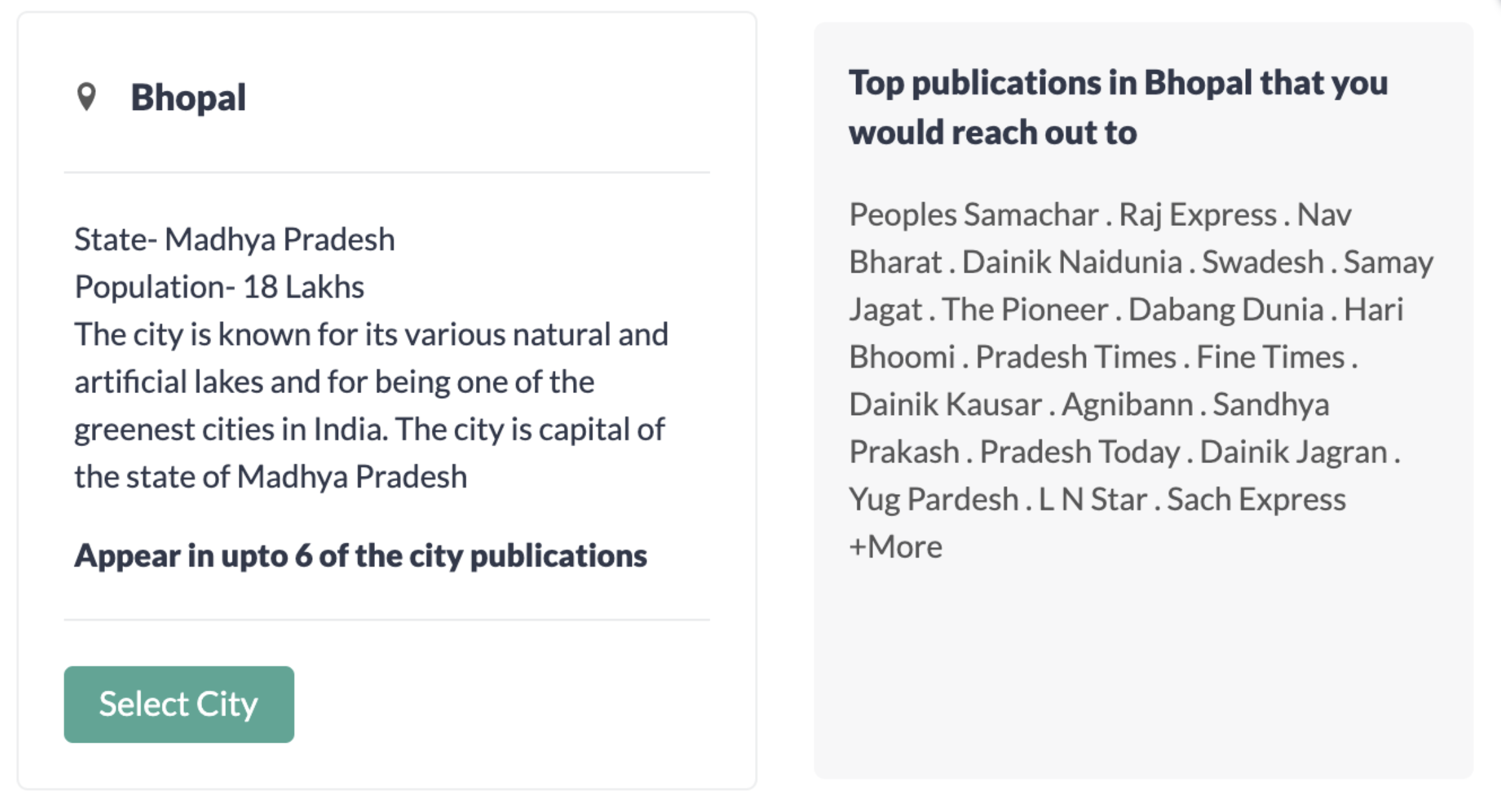 You can then schedule your press release for up to 90 days. If you do not have the press release handy, you can skip it and reserve the spot.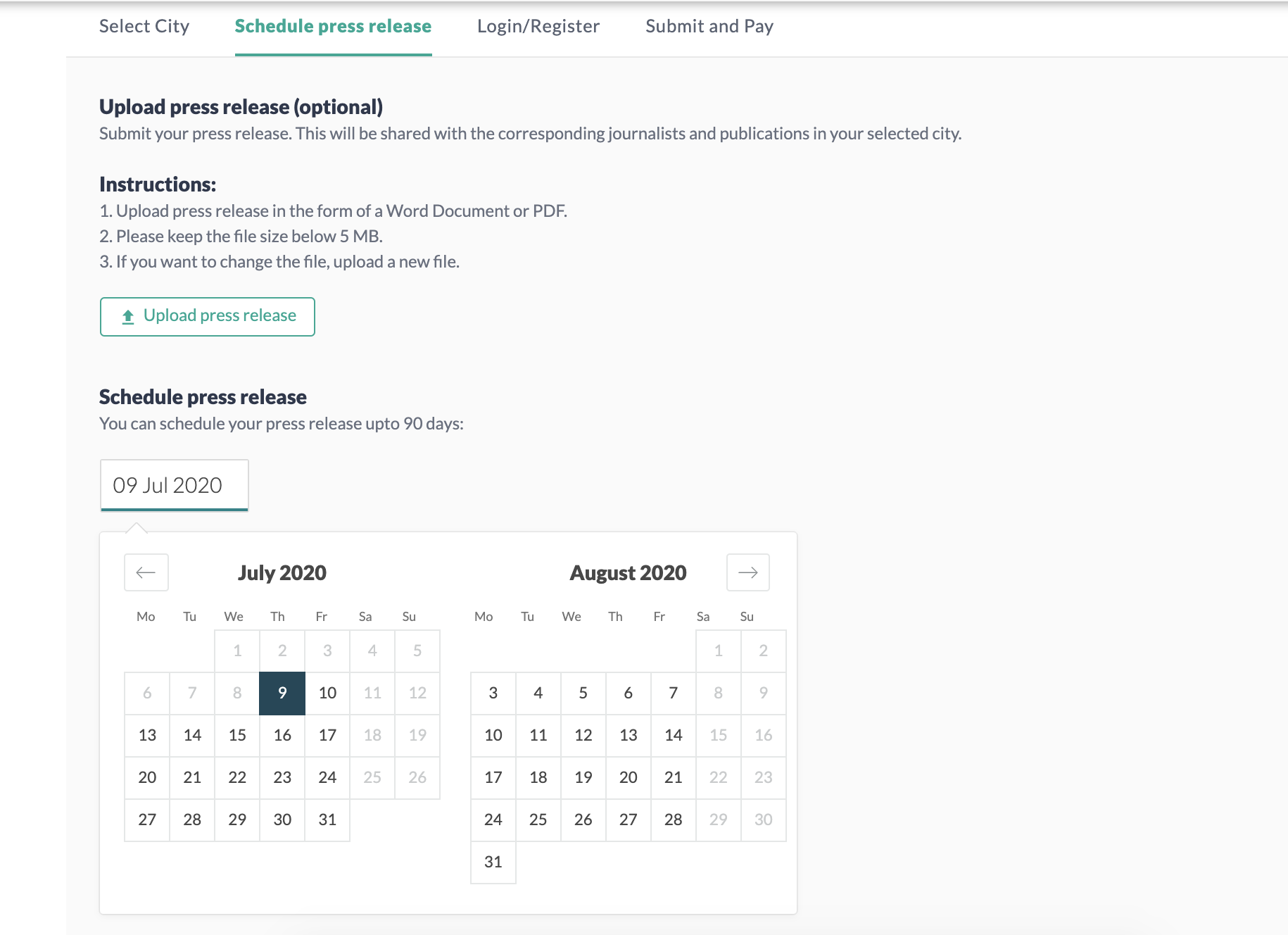 Pay the delivery amount and confirm the release.
Should you want to make changes before the release date, you could co-ordinate with us at [email protected] and we will be right there to help you. Also, let us know if you need a translation.
We will do the reach out on the set date and keep you informed on your email id on the media queries and stories that come out of it. So, go ahead and try Wizikey Local and we will get your stories in 50+ cities in India.
When should you use Wizikey Local?
Here are some of the cases when you should consider reaching to local media via Wizikey Local
Product Launch: You are launching a product which is relevant for the local consumers – e.g. You are launching a file-sharing app or social network for Tier 2 and 3 cities. Reach out to the local media to get your product reviewed and featured.
Hiring Talent: If you are hiring talent which is in Tier 2 and 3; do customise your release stating: "ABC company announces 300 vacancies for Meerut graduates"
Trend story: Did you notice an upsurge in your traffic? Downloads of an app? It is always a good idea to release stating "ABC company sees upsurge of 100% in downloads from Chandigarh"
Partnering with an institution: Joining hands with a local body to take up an initiative? Doing an event? Perfect time to create awareness by doing a local release. eg: "ABC Company ties with Local Institute to help make graduates more employable"
Doing something for local help? helped in Electrifying a particular school, Made a primary school internet enabled? Inspire others to do so by talking about with local media
Achievements of Local customers: Are you an Ed-tech company seeing the participation of students from Tier 2 and 3 cities? It may be a good idea to do an award ceremony and get it released in the local media. This will inspire other students to try out.
Working towards local policies adoption or application? Always a good idea to do a release on the steps you are taking to get local policies enacted
Founder City: Talking about your founder, business heads and how they were educated to become a business leader will help in great talent branding

A lot of research and hard work of the remote working team has gone in making Wizikey Local a reality. We looked at existing solutions and spoke to about 20 businesses and we figured the following:
A majority of business were inclined but not aware of how to send their stories to regional newspapers
Those who are aware tend to allocate time to find the right person, identify the right media, translate the press release. And if you are looking at doing a simultaneous release in 4 or 5 of cities, all this takes about 7 to 8 days of effort – we have reduced the entire effort in 3 to 4 clicks – you can select any city and submit your release. Our edit team will look at the release and if it is relevant to the city media > it will be sent in 30 minutes.
No wasting time in identifying a local connect, no running around for translation (we can get it done at a nominal cost by a local media expert)
Why 50 cities? We just wanted to represent every part and corner of the country. And when we did it, we realised Wizikey Local became the Largest Regional Press Distribution Network in India
And standard pricing for every city as we are One Nation. And now from Kashmir to Kanyakumari, we are One Market too. We decided to launch One pricing too for any regional city in India.
And as part of our launch, we have made this even sweet. First 100 reachouts will be at just Rs. 4499. This is on a first-come-first basis. (Shhh…I would recommend you to reserve your spot and work on the release later, to ensure you confirm the spot)
We knew something had to be done. And the answer was Wizikey Local.
All our efforts are now up to the hands of you. Do make a reach out and let us know how we can make this better. And if you think, we missed a city – please let us know. And should you like it, please refer us/ tweet about us.