Leaders in the venture capital space are going above and beyond writing cheques. The term 'Founder First' is no more just positioning, but the new normal. Along with bringing access to a larger pool of networks, VCs are now evolving into platforms.
The goal is to maximize value at various touchpoints in the founder's journey. Right from attracting new talent to access to software credits, VCs are being more doers today. One of the trends of 2020, in the valley, is VCs championing founders' mental well-being.
Something, that captured our attention was BluSwan.
BluSwan — a recent program launch by Blume Ventures during its annual day. It curated 1-to-1 meeting between investors and its portfolio over a span of a day. We are talking about 500 meetings for their 53 portfolios and 80+ VCs.
Whooaaa!!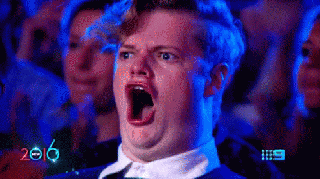 Apart from creating a big FOMO in the VC community, there are some interesting things we noted about the event.
Three things we loved about BluSwan
1| Narrative — VCs are fun to work with!
The entire narrative of this event was in-sync with Blume's ethos of being a nurturer and builder of startups. Blume's openness to experiments with such new formats is like finding its PMF (product-market fitment) to ensure the value+ it brings to its portfolio.
It strengthens Blume's positioning as a VC that's open to testing new ideas, is cool and hustles like a startup.
2| Speed dating
This 'speed-dating' format allows the portfolios and investors to hold 10–12 meetings in one place. Without the hassle of time, travel and effort, this becomes a huge win-win.
Since the meetings were mapped and curated two months in advance, the relevance for participants amplifies the return multi-fold.
3| Global Window
Such a program creates a fantastic opportunity for Blume to position itself at a preferred Partner for global VCs. It opens the door for reverse participation, providing Blume access to early-stage founders, unlike before. The participation for the next BluSwan in August has already commenced.
Lastly, the Camaraderie
As a brand, Blume breaks all stereotypical imagery of VCs being difficult and uptight. Their communication and tonality across different social media is in-sync with their messaging. Blumiers, that what they call themselves, are approachable folks.
Quoting Kartik Reddy, co-founder of Blume, "Agar fit hai — mental, physical and fiscal — toh hi hit hai!". This is exactly what founders love.
It is benign to inculcate such ethos, especially when founders juggle between investors, business, customers and employees.
Way to go, Blumiers!