To make your experience more user-friendly and tailored to your specific needs, we've introduced a set of powerful new filters to help you customize and refine your Wizikey experience.
Now, with these update, you can easily slice, dice, and categorize your news and related data with precision.
Let's dive in to know how this will elevate your Wizikey journey to a whole new level of efficiency.
Language filters: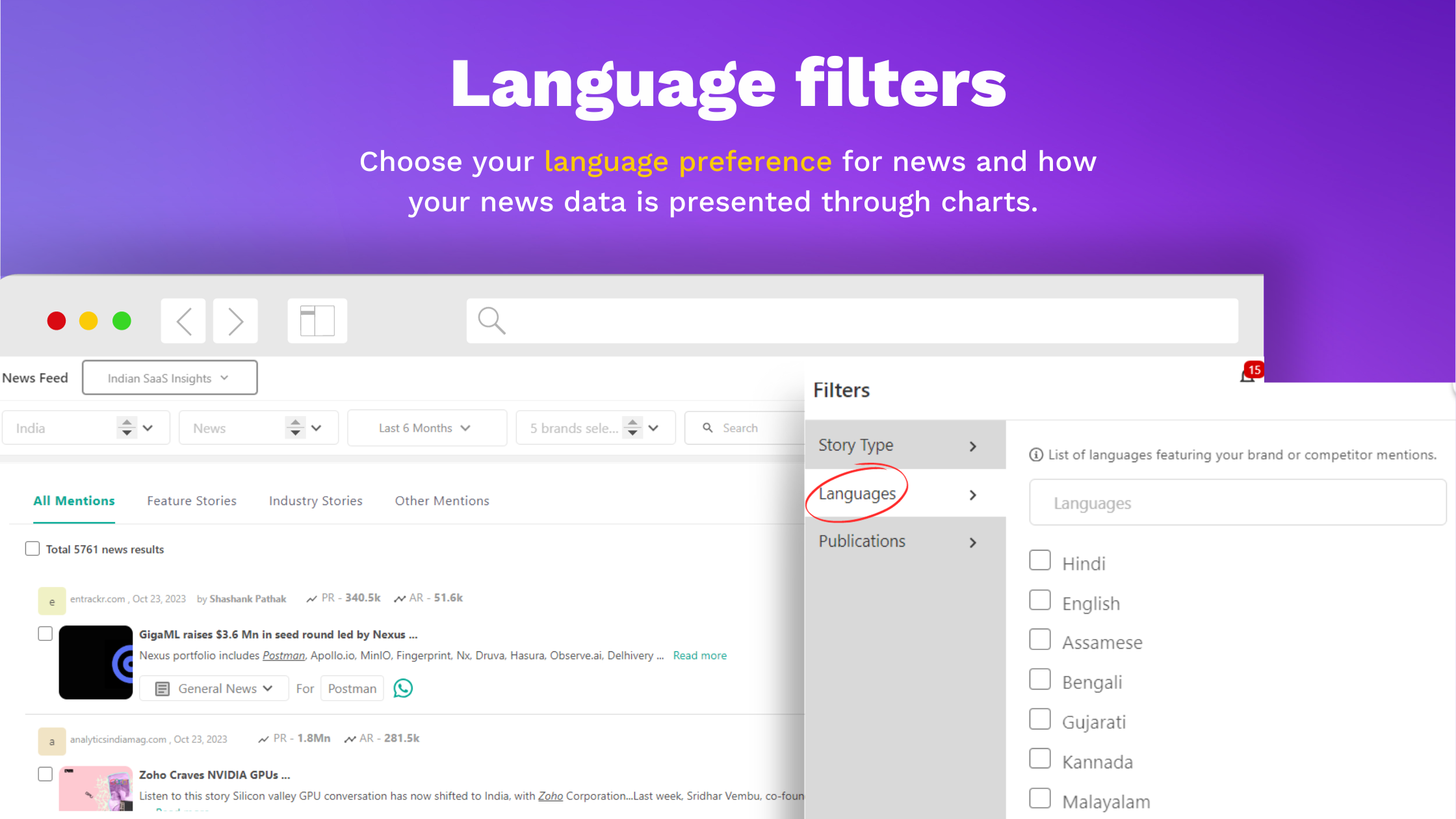 One of the standout features in this update is the introduction of language filters. You can now customize your news mentions to show only the news in your preferred language. It's not just for news; you can tweak your charts to show Share of Voice and other data in the language you prefer.
Story Type: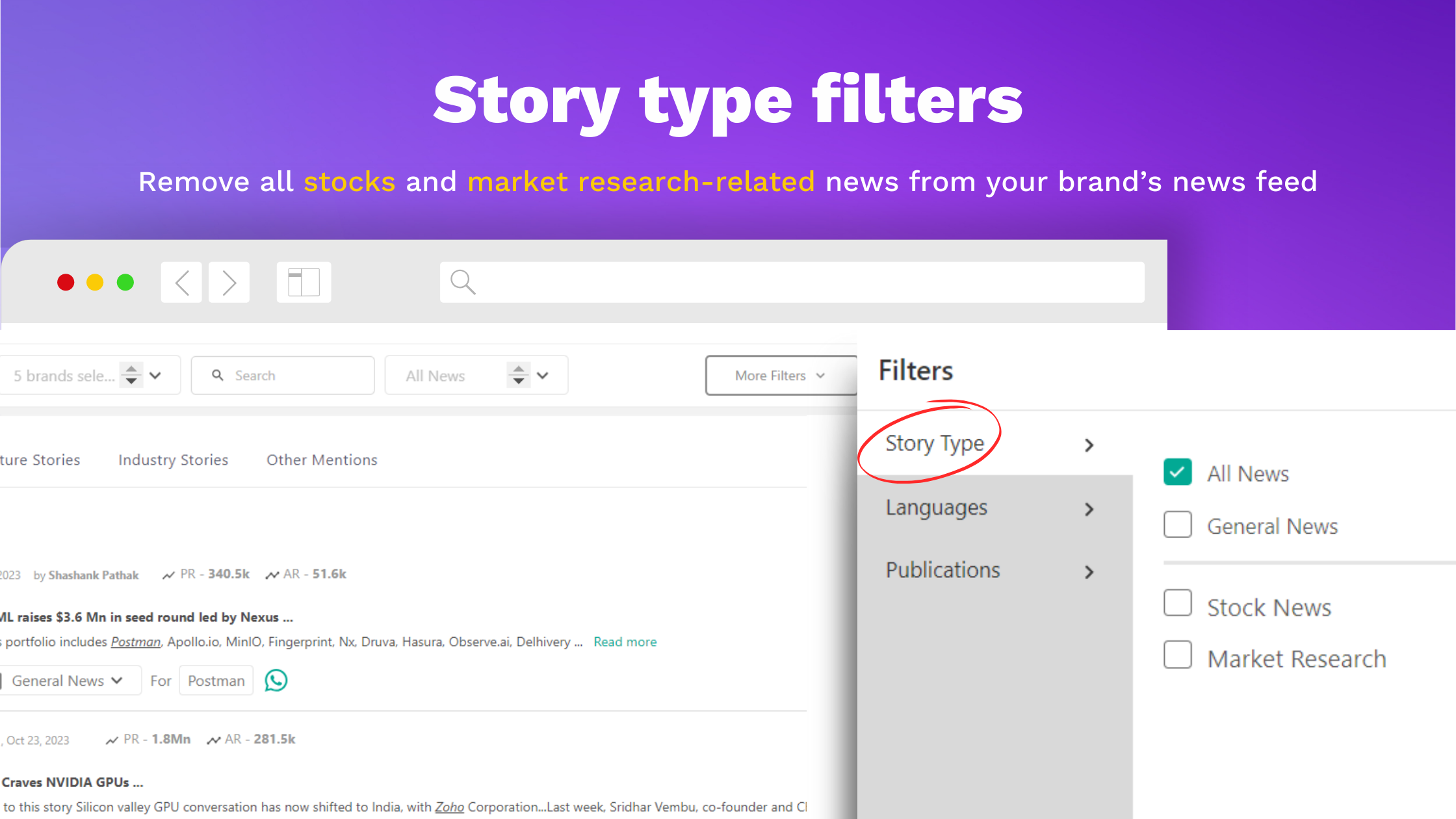 Wizikey understands that not all news is relevant to every user. To address this, the platform introduces "Story Type Filters." This feature includes filters for all news, general news, market research, and stock news. For those who wish to exclude market research-related articles, the filter provides a refined results. Moreover, for someone who prioritize brand-related news over stock updates, this lets you curate your news feed to focus solely on your brand. You can cut out the stuff you're not into and focus on what matters most.
Media Type:
Now, you can make your blogs and forums visible every time you open Wizikey. This can be easily configured by navigating to the "Modify Project" section, accessing the "Filters," and saving the preferences to their project. This update is a boon who rely on blogs and forums as valuable sources of industry insights.
The best part? Save your favorite filters for quick access later.
The new Wizikey filters put you in control. Whether it's language, story type or media type, the filters are designed to make your Wizikey experience uniquely yours.
Meanwhile, you can read about major upgrades to our AI-Powered Media Pitching Platform.