With the world shrinking daily and more and more intertwined, launching a new product or business expansion in a foreign market has become the buzzword. Before attempting global expansion, it is important for companies to understand the cultures and trends in the foreign country. Wizikey's analytics and insights make sure your external communication is precise and accurate while going cross-border.
There are two important aspects to take care of before going cross-border.
Understanding the new market/sentiments
It's almost like an automatic competitive advantage that comes with cross-border expansion. Moreover, there's something about creating a new route to market your business globally that brings excitement to the workplace. But before the champagne corks start popping, you need to understand the market sentiments which will need extra thought and action to avoid failure.
We've all heard that the international market is the largest and most untapped market we could be marketing to. It couldn't be truer and this is because each and every market has its own set of sentiments and mindsets. Thus, understanding what has worked in other markets will help shape your marketing and PR initiatives into a success.
For instance, Blackberry used to be a market leader in smartphones in India. It brought about a revolution and was ruling the market. That was until Apple launched its iPhone. Even then, there were still many loyal Blackberry users. The sad thing about Blackberry was that it did not have an Android app store. While the company kept on losing customers, it could have done a lot more to win them back. Blackberry probably did not want to open its software for malware and viruses to infiltrate through its app store. However, this decision would have been different if it had understood the importance of gauging the sentiments in India.
Creating an entry plan
Once you have understood the market, you'll have a better insight into your campaign's sentiment. Further, knowing the likes and dislikes of the media will help you create a smooth entry into the new market.
Reaching out to your customers through media is no longer restricted by borders. However, we need to create a solid entry plan with the right campaigns, data, and target relevant journalists.
How Wizikey Helps:
With a partner like Wizikey, you can launch products in the US sitting in India, or even plan to hire across the world. Wizikey's dashboard provides the exact actionable insights that you need to take your business cross-border. Our multi-geography support workspace enables brands to not only understand the new market but also helps in establishing media relations, creating formulated PR campaigns.
Wizikey's product has forayed into the markets of the US, UK, UAE, Australia, Singapore, Malaysia, Saudi Arabia, Oman, Egypt, and India of course.
Our unified PR software empowers global PR and marketing teams to collaborate, customize coverage analysis, configure news alerts & storage for PR collaterals all from one convenient place.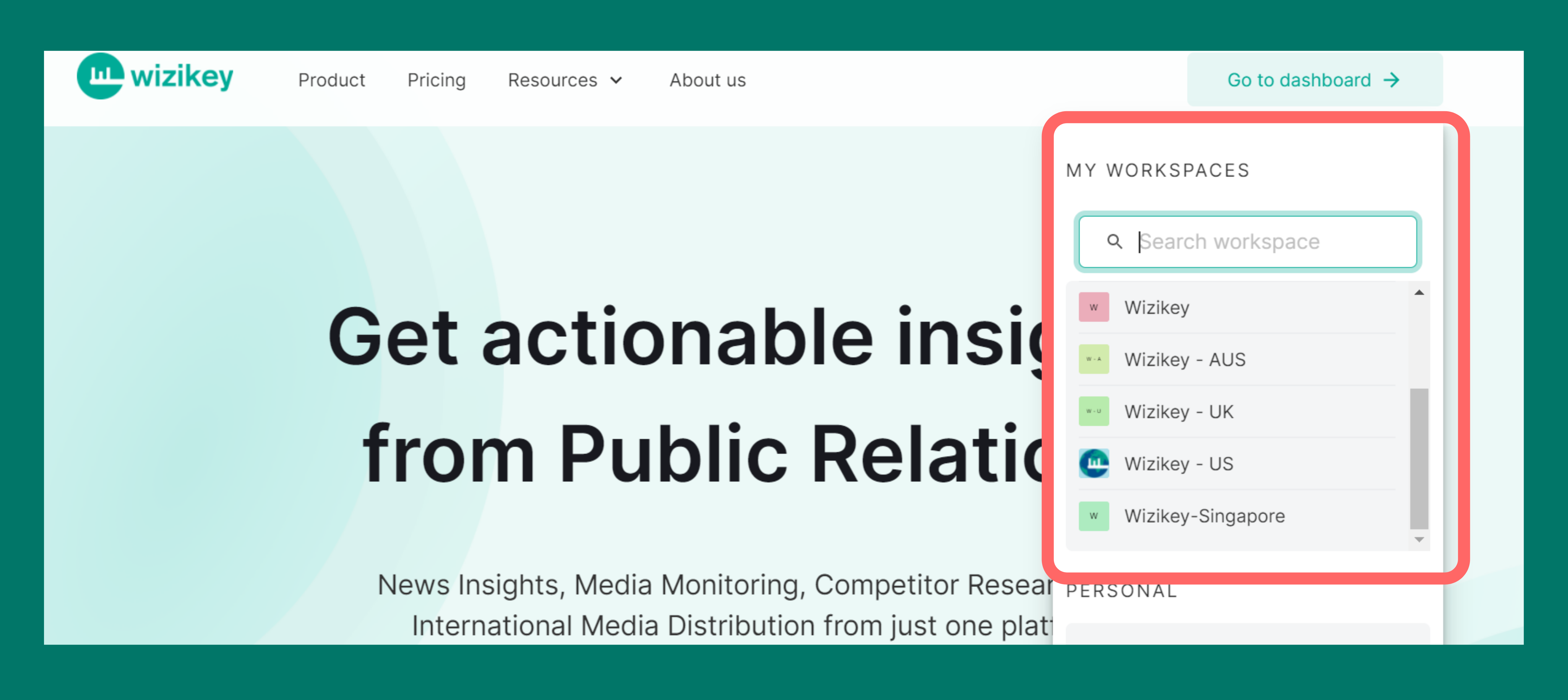 Wizikey's robust data engine enables PR coverage analysis of over 1000+ news websites across geographies to provide real-time insights. In fact, workspaces can be created by geography at ease and access can be created for global teams as required. Wizikey's global media database, pitching, and campaign management feature enable seamless media outreach, enabling smooth market entry in new geographies.