We have made some updates and improvements to our platform. As you log in to Wizikey, you may notice gradual changes aimed at improving your experience.
1. Chart Names Updated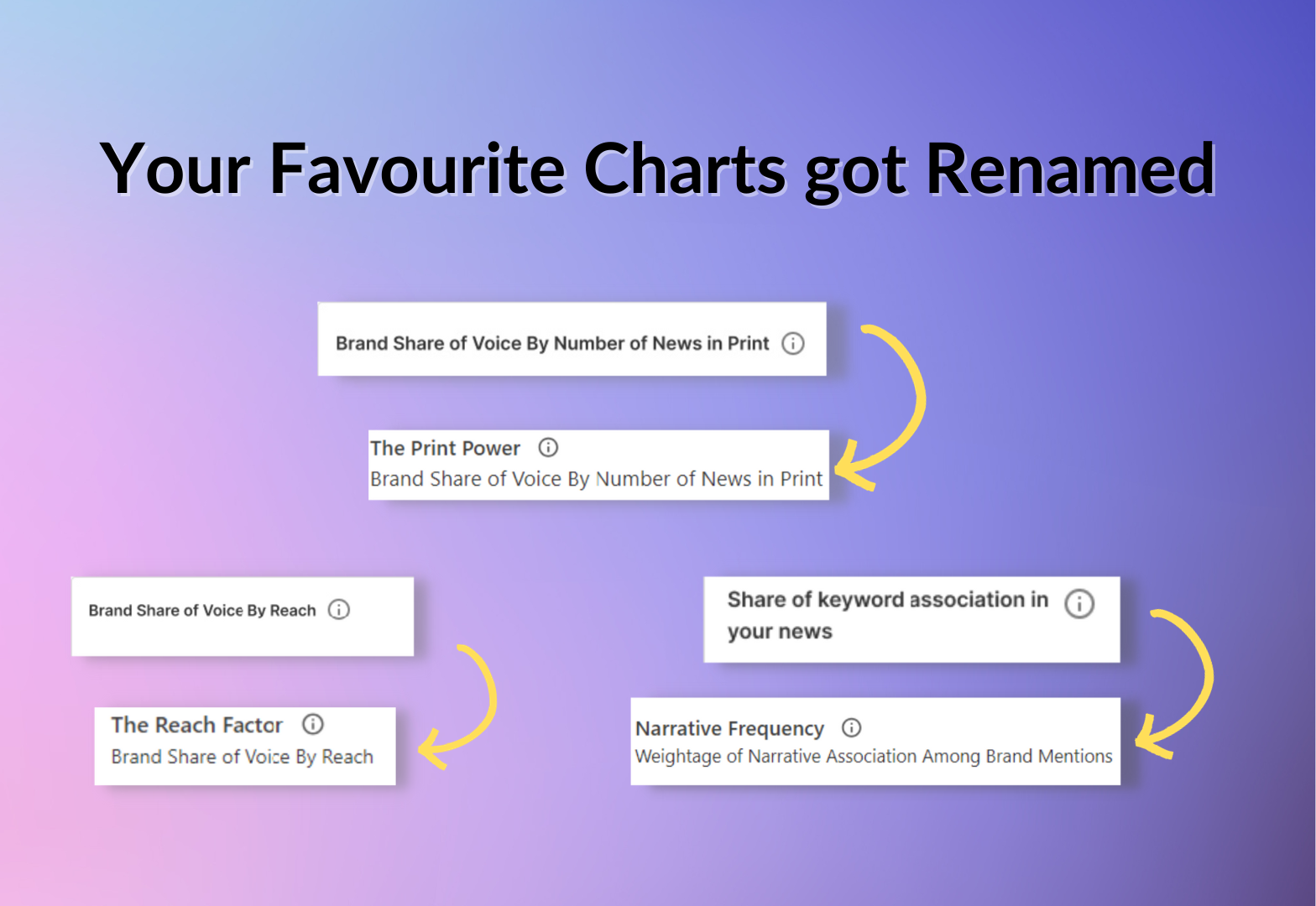 To make your navigation through our platform more intuitive and user-friendly, we've revamped some of the chart names. This change aims to ensure that you can easily find the information you need, and that it's presented in a clear and understandable manner.
2. Share News on WhatsApp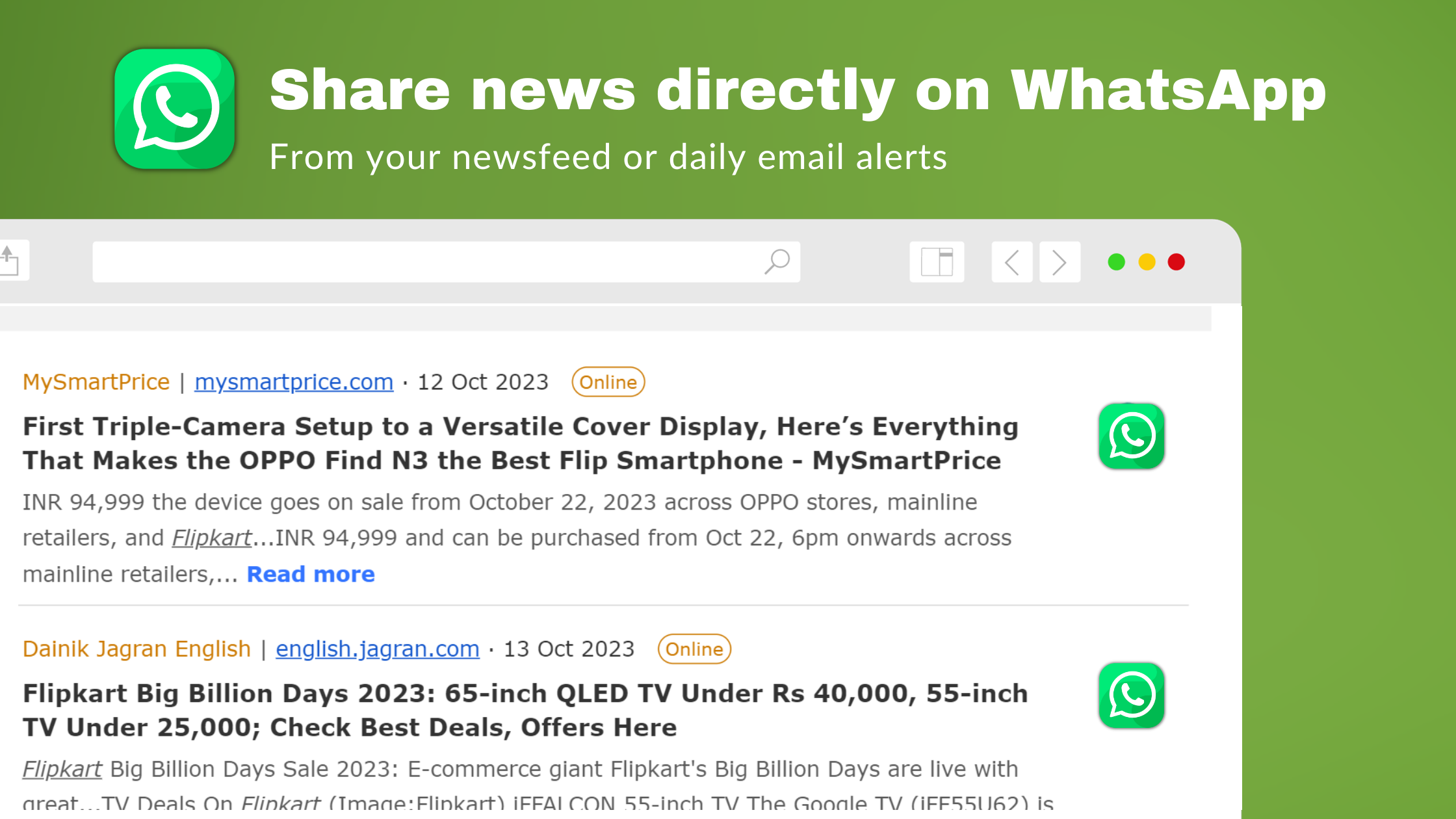 Staying connected and sharing valuable insights has never been easier. With our latest update, you can now seamlessly share news directly on WhatsApp. Whether you come across important updates on the newsfeed or receive email alerts, you can instantly share these insights with your network on WhatsApp.
3. Print News in AICoverage Report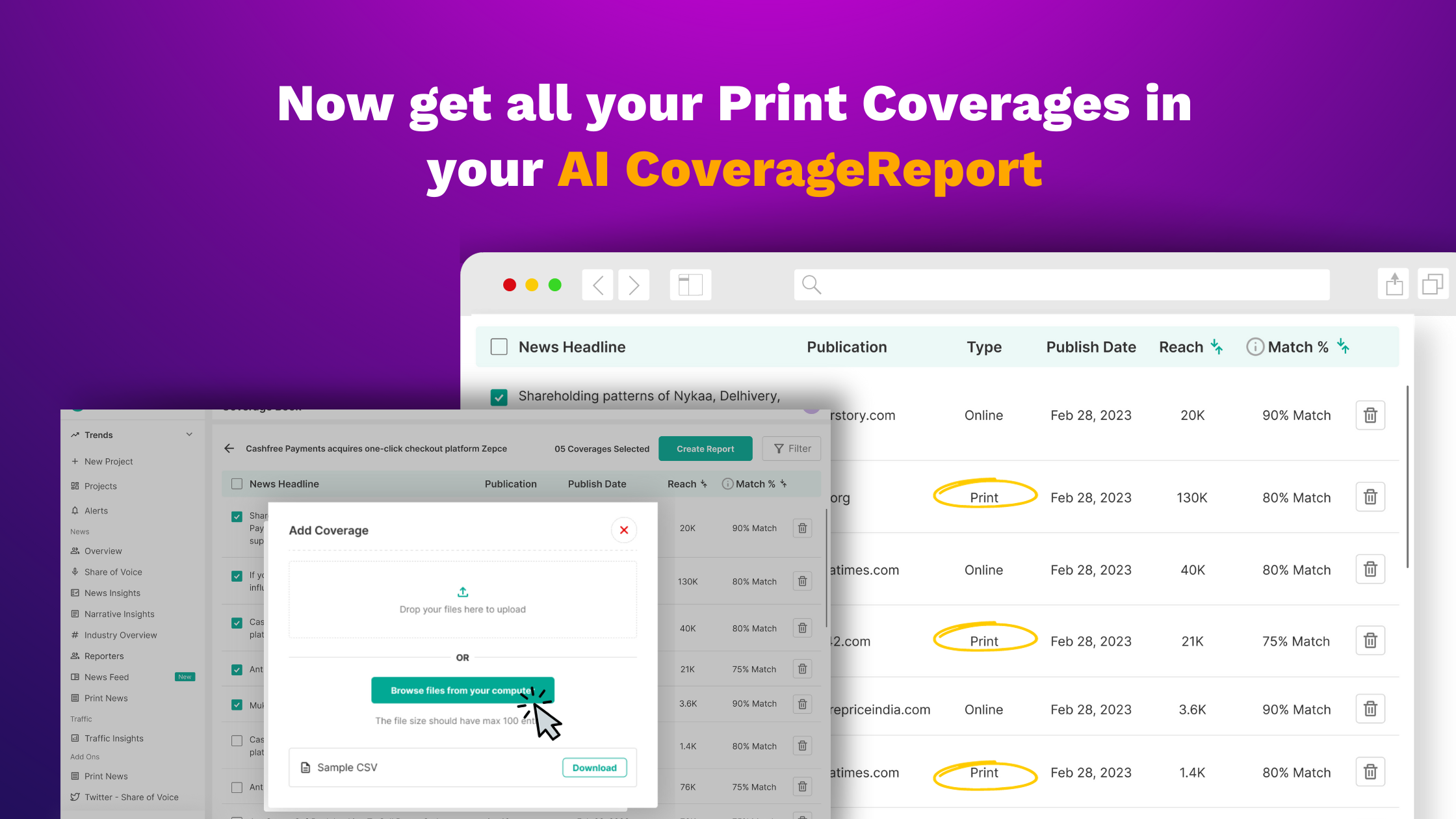 We understand the importance of comprehensive reporting. With the inclusion of print news in the AI Coverage Report, you now have access to two additional reporting slides. This expanded coverage report provides a more holistic view of your media presence and impact.
These recent updates at Wizikey are all about making your life easier and more fun. We've given the platform a fresh look by simplifying chart names, making it super easy to share news on WhatsApp, and even spruced up the reports to include print news in the AI Coverage Report.
Meanwhile you can read about our recent update of introduction of new filters in wizikey