Appreciation is the most powerful tool in any relationship. It holds true for employers and employees as well. A little appreciation goes beyond any tangible awards.
What do you need to do for your employees on Employee Appreciation Day? What are some ways companies can recognize their teams? These questions linger in the minds of many people who have tried to plan an event that is both enjoyable and effective. If you want your company to be recognized as the best work-friendly workplace, we've got 10 tips that could help you get there!
Why brands should appreciate their employees
A workplace culture where everyone is valued for themselves and as a team member is what every brand aims for. In fact, 73% of staff leave companies because they don't feel valued. Furthermore, we googled "working in an unhappy environment" and found that people who stayed in these types of working environments were more likely to suffer from depression, anger issues, and work addiction. This may make sense since the #1 reason people quit their jobs is that they don't like the environment their colleagues create.
How you can appreciate your employees on this Employee Appreciation Day
1. Workday off/Surprise Vacation Leaves
The best way to show your appreciation for the efforts of your employees is to surprise them with a day off or an additional vacation leaves.
2. Internal social media–shoutout
An internal social media or slack shoutout to the best-performing teams will do a lot to create a positive vibe.
3. Handwritten note from CEO/email
If not for the pandemic, handwritten appreciation notes from the CEO are a great way to create a positive atmosphere. However, it is still applicable to hybrid models or those who have resumed office locations. To others, even an email can accomplish the same goal.
4. Surprise Gift
The unexpected gift of an employee appreciation hampers, gift cards, or pizza delivery is another great way to make your team feel appreciated and special.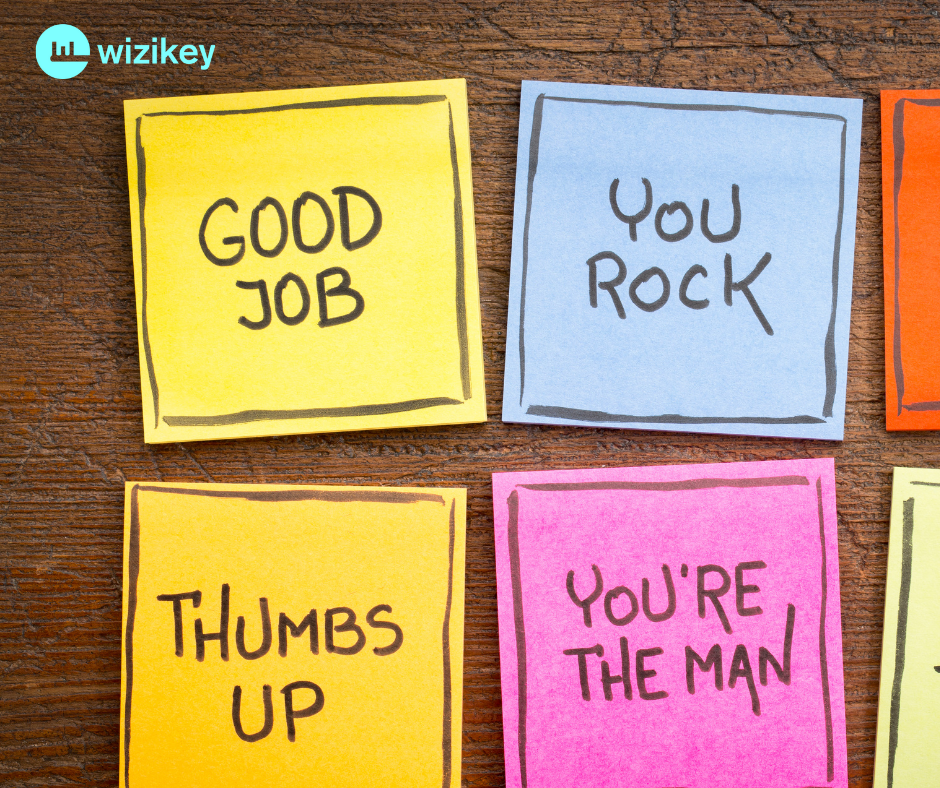 5. Surprise Outing
Since the pandemic has subsided and physical meetings are taking place, a surprise outing can be a good way to rejuvenate and make your employees feel appreciated.
6. Fun Awards
Fun award ceremonies can be a great way to bond with employees and acknowledge their other abilities. These can be for best dressed, most organized, loudest typist, neatest handwriting, or best laugh.
7. Tickets to the new movie
Free tickets to the latest movie release are a delight for everyone.
8. Random Lottery
A fun random lottery game with a hidden gift can be a good way for some fun and appreciation.
9. Time-off coupons
Another awesome way is to introduce time-off coupons, which employees can use when they want sudden time-off from work for their daily chores.
10. Wall of fame
Last but not least, a wall of fame is a simple but effective way to boost the morale of your team. You can create a virtual or physical wall of fame and put the smartest, most creative, and hardworking folks out there.
Conclusion
People want to work for brands that care about them more than about profit. They want flexibility, autonomy, and meaningful work. In the end, people are our most valuable resource because they are what will create sustainable growth.
Register to Wizikey and see insights on how other brands are celebrating Employee Appreciation Day and reach out to the most relevant journalists.