I recently attended SaaSBoomi, Asia's largest SaaS conference and got a lot of food for thought in the form of insights – and thought for food in the form of Murugan idlis!
As a founder of Wizikey, which is pre-series funded, here is my account of SaaSBoomi through key takeaways from each session (I couldn't take away the idlis though!)
---
Building trust is the ultimate moat
I hear you, Godard Abel – and this was very timely for all of us ! and am also going to read David Rudnitsky sales playbook – Thanks for the suggestion!
---
Success is not always about product
When Ankit Sobti said "Customer success is all about helping customers succeed at their jobs, not at using your product" – I admit that this is the first thing I sent to my own customer success team 🙂 no doubt Postman is growing so awesomely 🙂
---
The 4-step User Persona
I thank Sunil Patro of SignEasy for giving a simple template for documenting user persona! When you are defining the user persona of a customer, your core team should be able to answer the following:
Background
Pain point
Goal
Reason to use the product
---
95% is a miss!
My personal favourite session was from Rajan Anandan – Loved the energy levels! Inspirational stuff! He said:
Don't hire a head of sales until you have the Ideal Customer Profile (ICP) and Product Market Fitment (PMF).
Hitting 95% of your goals is still a miss
---
More is better – when planned.
The session by Sakshi Tulsian with Prasanna Krishnamoorthy was super candid – I liked the tip: "You can't derive ROI from doing just one trade event! Plan at least 3 or 4 – and have faith that they will work" – very timely as we are planning events in 2020 for Wizikey.
---
Right of First Negotiation!
My respect for Vinod Muthukrishnan went up 10X after the session 🙂
My learning: When you are raising strategic investments, always lookout for #ROFN – Right of First Negotiation from strategic investors – and look at the fine print!
---
Community for Communications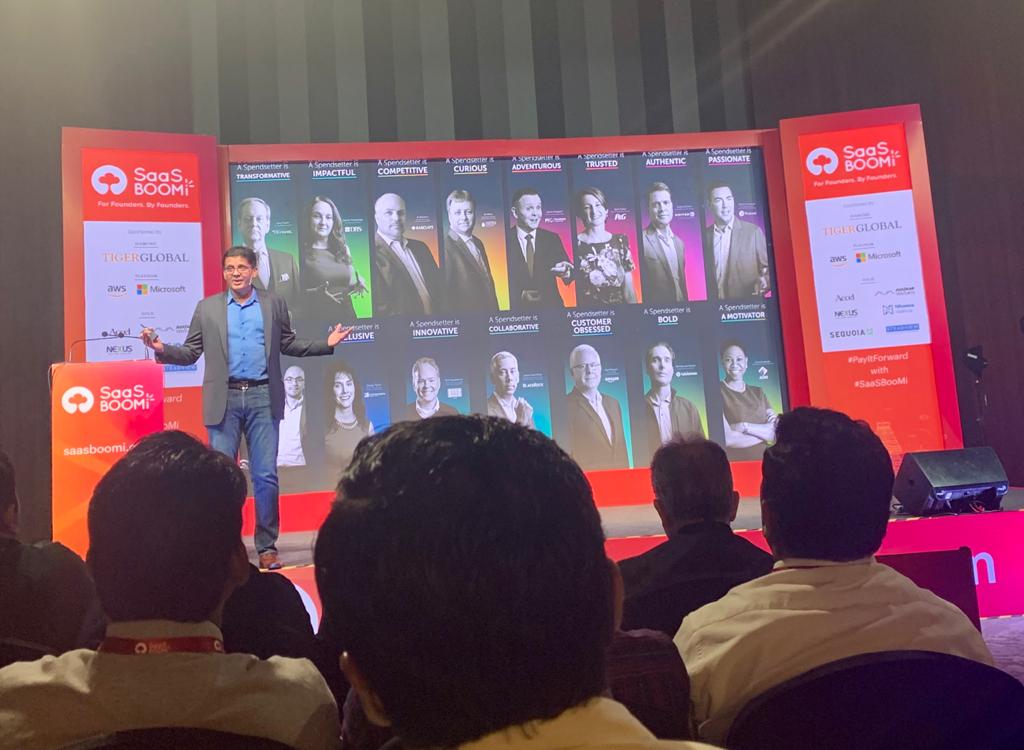 "Celebrating the real heroes and community-driven communications will create a big brand" – I could not relate more with you Chandar Pattabhiram – Indian businesses need to learn storytelling – will try what you mentioned with all sincerity
---
Instinct, Moonshot!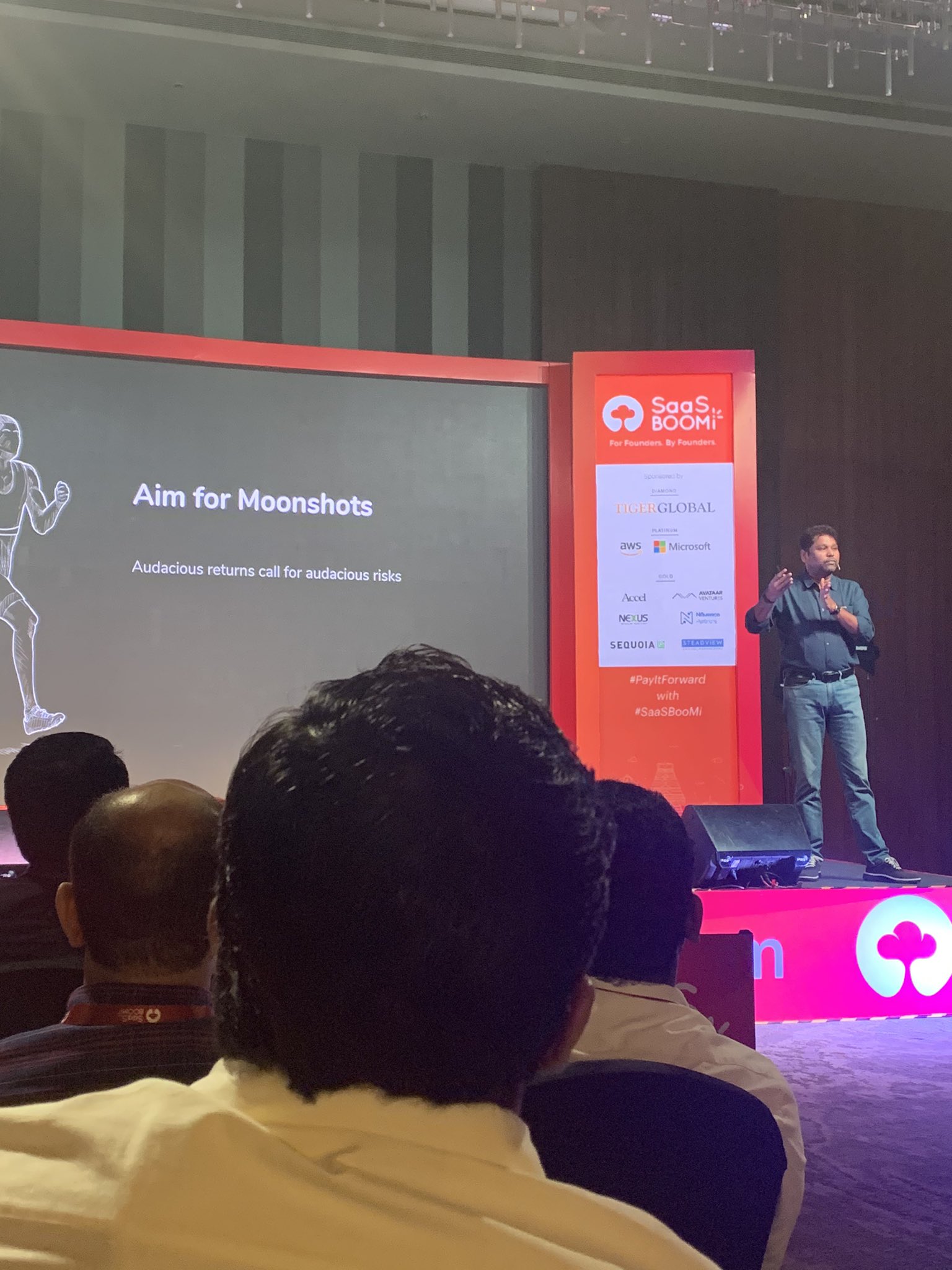 I experienced Girish Mathrubootham in full flow – and have no words to tell him how important the learning he has given is!

"Going with your own instinct" and "Aim for Moonshots" – Thank you for this. I needed it. 🙂