In a traditional PR world, once you have sent out a pitch note, you primarily have to rely on your gut or instincts. You expect the journalist to convert your content into an impactful article and reach out to a larger audience. The fact is you have little control here. Besides, identification of the relevant journalists and media publications is tough at times. Communications professionals end up spending hours in their inbox sending pitches to journalist email addresses they can find, hoping they will be intrigued by it. Predominantly, you send your media pitch to the general database present in your excel spreadsheet, followed by endless follow-up calls, in anticipation that the journalist will choose your story. Besides an awesome story that is too good to refuse, you need better control over the content, the right PR process, technologies, and metrics to garner relevant media attention.
With Wizikey's dashboard you no longer have to shoot in the dark. There is a magical route that may give you more control and potentially increase your conversion rate. Wizikey provides real-time data to help you identify the different stages of your pitches, reach the right journalists and media publications, enhance the timing of your strategies, provide new narratives, and save tons of time, and maximize output.
Identify interested journalists
Once you have a newsworthy story, be clear as to who you want to reach and what you want to achieve. The most important aspect of your PR is knowing whom to reach to maximize the impact. Wizikey's Search Media tab provides you the relevant journalists across the globe with a simple keyword search.
One of the main aspects to look for after you have sent a pitch is to identify if the pitch has reached the journalists and they have opened it. Traditionally, PR and communications professionals are unsure if the journalists have received the email/pitch in his/her inbox and if the email has been opened, etc. With Wizikey's Pitch Report tab you can see the overall as well as individual open rates. It gives you a clear idea of the pitches reaching out to the number of journalists, publications along with the engagement rate. This enables you to decide on your next step much faster and with clarity.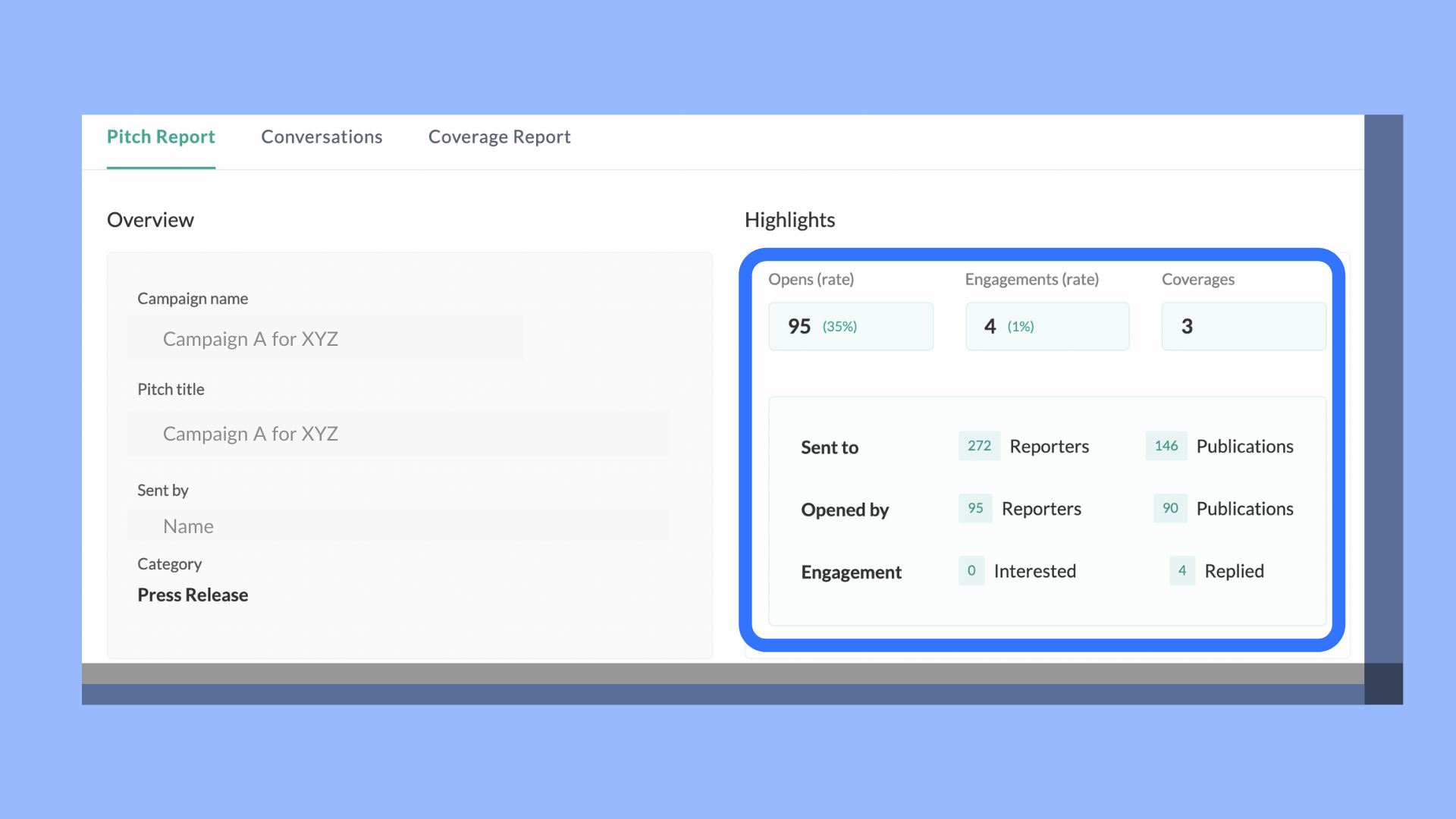 What next?
If your open rates are low, you know that there is a drawback in your content and it's time to figure out new story angles and prepare for retargeting. And if you have a good number of open rates, you need to drill down to the top 10-20 journalists who have opened your pitch more than once and appear willing to take your content to publication.
Journalists opening your email multiple times is an indication of their inclination towards the content you have sent. The Conversation tab on Wizikey enables you to scroll through the top journalists who had the maximum number of click through rates. This is the time when you send a follow-up email or ring them up and send additional content if required or make any necessary tweaks to the content to suit the storyline of the specific journalist.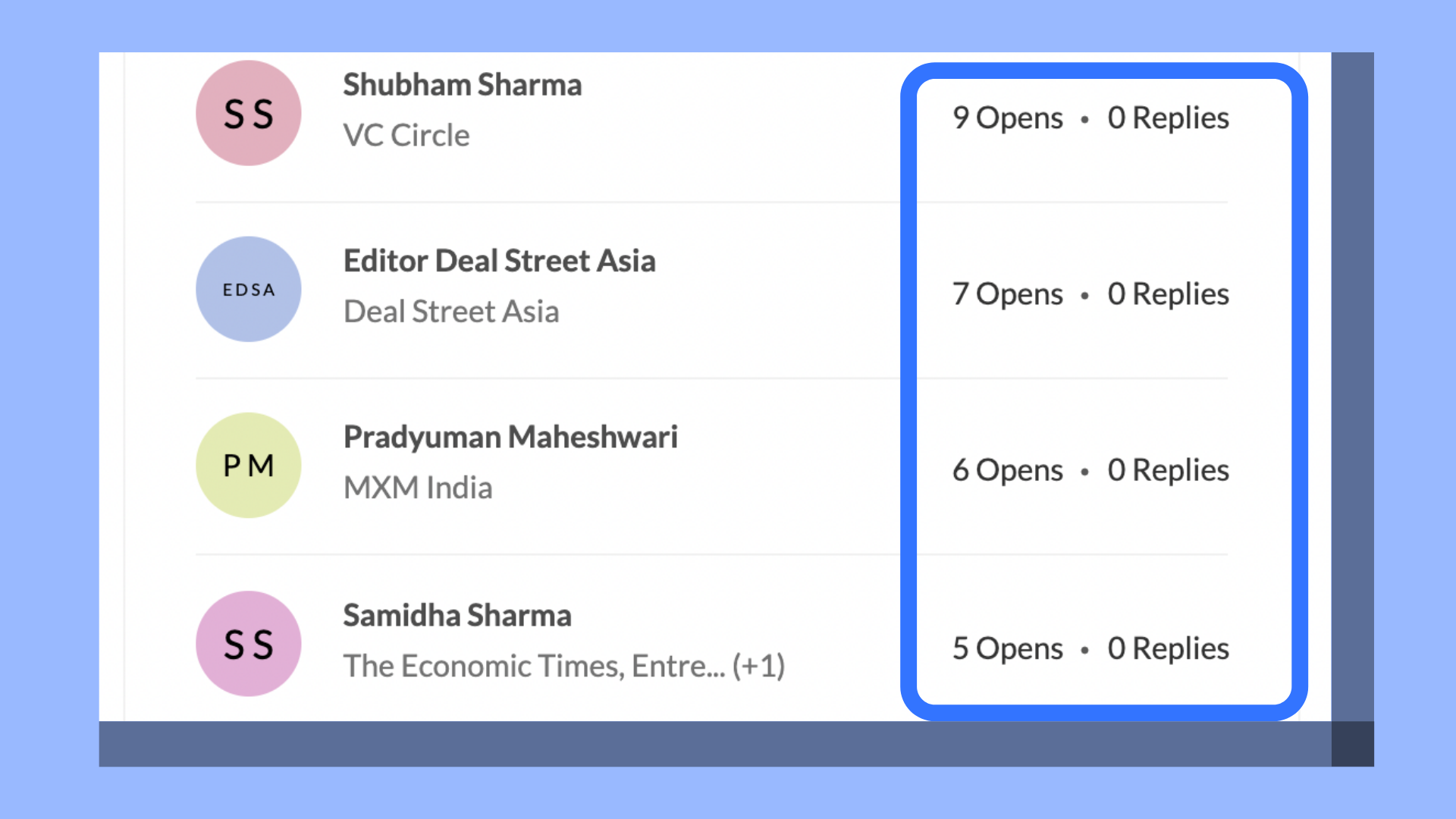 Further, Wizikey provides you with analytics to gauge the relevance of the pitches by giving you insights on the number of pitches under a campaign, replies from journalists, and coverage under each pitch.
Content is the only interface that matters. Think of fresh ideas that align with the media publications, or the journalists and their areas of coverage or trends in that segment, and they would probably want to take the story forward.
Time your pitch
Timing plays a vital role in your media pitches. Being aware of the best time to strike can play a key role in earning you coverage. The output of your effort will be nil if you target your pitch after their deadline. Finding and analyzing the best times to reach journalists is an important aspect that communications professionals should never avoid.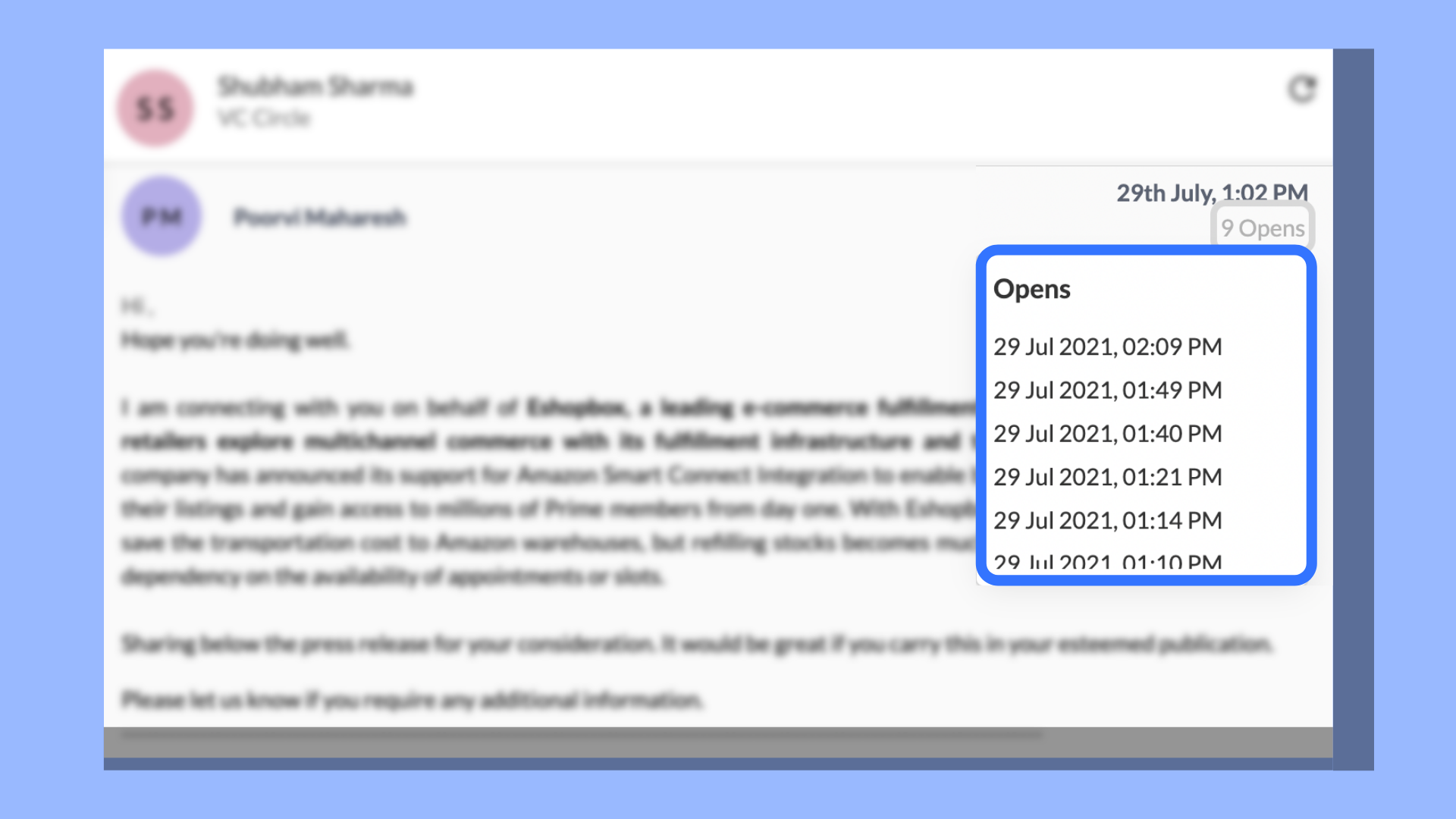 Wizikey gives you a ready reckoner of timings: when the pitch was sent, when and how many times it was opened, the time that the journalist replied, and the conversion rate. You instantly know the ratio by comparing it and you know where you need to improve to get optimal results of your pitches.
Customize your pitch
You need to tailor your pitches to align with the journalist's interest area and that of the media publication. At times, the open rates may reflect interest on the part of the journalist, but no engagement. In such circumstances, you can quickly refer to the dashboard, check recent stories that the journalist has written, and then reach out to them again after tweaking the story to suit their interest area.
Trends and narratives
Knowing your present landscape can boost your PR efforts manifold. Through Wizikey's Brand Share of Voice you know how your competitor's PR efforts have been. If the coverages have been reactive or proactive and if there are new narratives followed by them which can be adopted soon, etc. Similarly, the Headline Grab informs you about the stories where your competition has been able to be on headline, and the different kinds of stories you can do to be on the headline.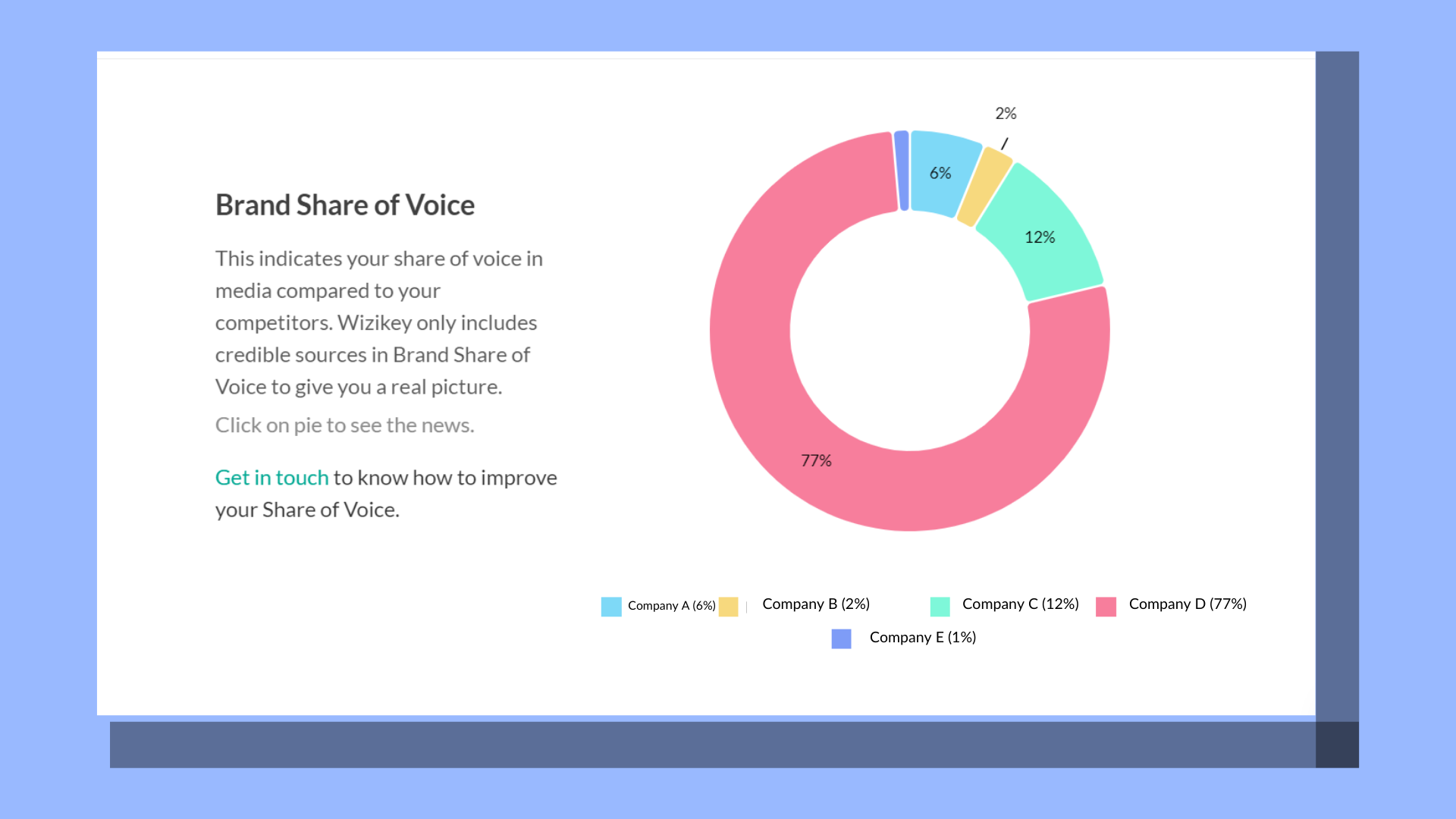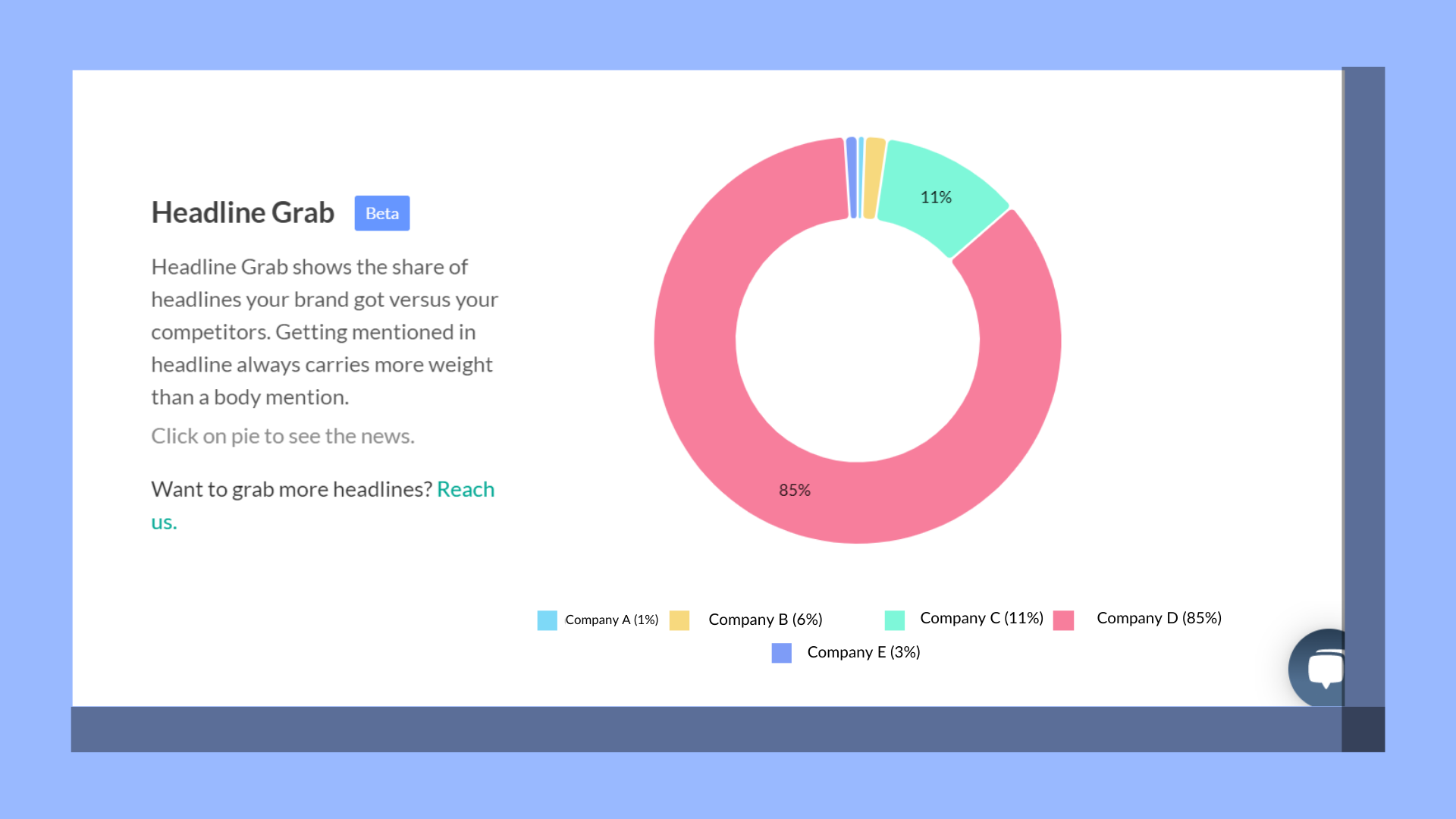 This data-driven approach has given rise to more clarity, efficiency, and productivity. Indeed, technology has been a boon to PR. Today, communications professionals have stopped spending time on tedious jobs, mundane things like maintaining an excel sheet and random cold calls, and are instead investing their time in creating more stories for their brand.
To learn more about data-driven PR, reach out to team Wizikey.