My son and I bond over stories. Watching his face light up when I tell him a story is truly the highlight of my day. Ironically, I don't feel the need for books to guide these storytelling sessions because my work is the source of most fascinating tales.
As a SaaS founder, I meet some of the brightest and most interesting minds of our country. So, if my son knows you, I definitely found something interesting about our conversation. If he thinks you're the new villain in town.. well, blame my imagination!
Thanks to my work, I discover new innovations and trends every day. With technology becoming more widespread, and information being available at the click of a button, I see tectonic shifts happening in the world of communication.
Other than giving me inspiring stories to share with my son, this has also given me access to a crystal ball in which I can literally see the future unfolding before my eyes.
So today, let's fasten the seatbelts of our time-machine and take a deep dive into the Emerging Trends of the PR and Communication industry.
Emerging Trends in PR
Here's what you can look forward to in this article.
PR Pros = Data Scientists
Growth Hackers steering PR Teams
Global Language
Breaking Chinese Walls
Paranoia for Survival
2020 – the year of Upskilling
More Money to Play With
---
PR Pros will become Data Scientists
Data is everywhere! Literally. I don't think there's any industry that is untouched by it. So why should PR be any different?
In 2020, data rather than gut will guide press outreach and campaigns. It will help PR pros learn about how their customer's target audience lives, works and consumes content, and also point out the most popular mediums for distributing their stories.
Most importantly, data will help them measure their story's reach/campaign's engagement.
---
Growth hackers will steer in-house PR teams
In a bid to control their own narrative with the media, almost 75% of startups in Silicon Valley, and Indian unicorns like PolicyBazaar have moved their communication teams in- house.
As companies become more conscious about the role of communication in their growth map, having in-house PR teams will become the norm. But every team needs a leader. This is where growth hackers step in.
Having worked closely with the startup community, I've observed the growing influence of growth hackers. They're changing the communications game with their precision.
Since they understand how to measure the ROI of any campaign, with the help of data analytics and SEO, they will guide and groom in-house teams on the 'how-when' of content marketing.
---
Speaking the Global Language
In a globalized world, communications can no longer be local. Is it any surprise then, that a study conducted by the Pulse Business revealed that 64% of in-house marketers were in favour of hiring virtual PR agencies? You could be sitting in New York and connecting with a journalist in Nagpur!
These agencies not only offer access to a wide network of skilled professionals globally but also provide more value for money when compared to traditional agencies. Hence, PR pros will need to add more languages- Spanish, French, Tamil etc- to their repertoire, because the future of PR is borderless.
---
Breaking the Chinese Wall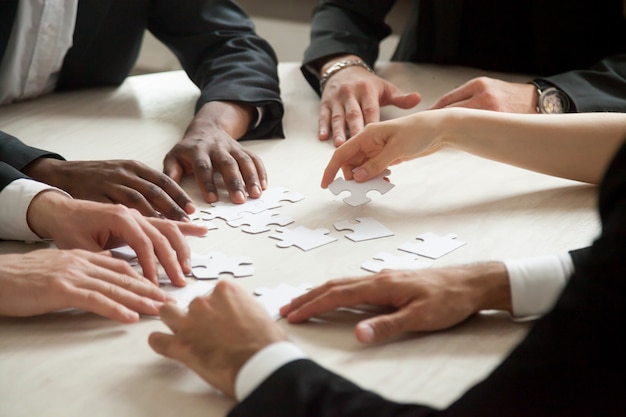 Technology, and it's widespread incorporation in the modern world, has turned PR pros into Chinese walls- standing between their clients and the media! They don't understand the technology adopted by their client and as a result, they communicate bits and pieces to journalists, distorting the story that needs to be told.
Hence, they will need to deep dive and learn their client's business objectives, tech adopted etc- to shatter this Chinese wall.

Unlike the pre-internet era, their job won't be just about connecting the industry expert with a media spokesperson. Social media now makes that possible at the click of a button.
Hence, PR teams will need to add value to the communication. They will have to understand their client's business and industry in such detail to rise up to the role of advisors.
---
Only the paranoid and prepared will survive
Winning a customer is like waging a war! And you need to have the right weapons to win any war. While some companies are using the upskilling route to equip themselves, others have taken the more aggressive route.
To hold onto customers looking for integrated communications i.e press and social media management, digital agencies have acquired or merged with PR firms. Personally, I wasn't too shocked when Dentsu Aegis Network acquired Perfect Relations.
It's safe to assume then, that PR firms will be defending attacks from advertising, digital and SEO agencies in 2020. If they want to win this war, they need to incorporate full stack offerings across social and traditional media.
---
PR pros will upskill into Integrated Marketers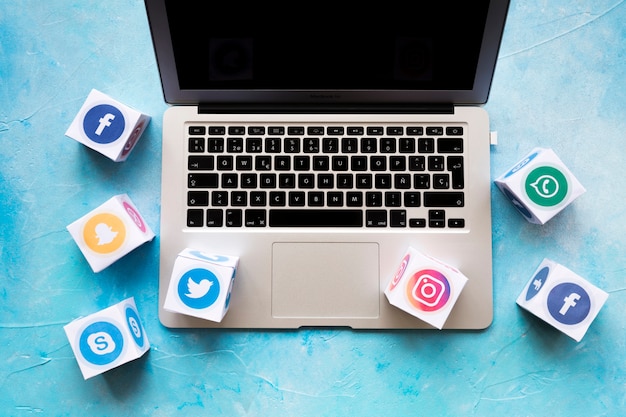 If you had to ask me to list my most-used applications, LinkedIn would definitely make the cut. (Alas, the life of a startup founder!) Recently, while I was browsing on LinkedIn, I was shocked when I came across a job description for a PR profile at a unicorn, which read:
"Must be an expert at content, capable of spotting, and building strategies around social media trends."
This got me thinking that companies no longer consider marketing, advertising, and PR as separate functions. To them, these are just token labels.
They just want to make headlines and drive their toplines. This objective has blurred the traditional lines between marketing, advertising, and PR, sending shock waves across the industry.
With bigwigs from the industry enrolling their team members into digital marketing courses, 2020 will definitely be the year of upskilling.
---
PR firms will have more money to play with 🙂
"A brand is no longer what we tell the consumer it is.
It is what consumers tell each other."

Scott Cook
As companies wisen up about the power of communications- PR budgets will spike. PR teams will be working with millions rather than just thousands. However, they can no longer get away with just getting their customers coverage in major publications.
If PR firms aren't ready to offer full-stack social and traditional media services, then digital agencies with in-house PR support teams will definitely bank new customers and moolah.
---
Embrace Change – Adapt & Grow
As I often tell my son, change is an inevitable part of life. It can be scary, but it's also a great opportunity to learn and grow. It is time now for the PR and Communications industry to pull up its socks, equip itself with the new-age tools and prepare to go to war! Because only those who adapt will survive and thrive. As a father and entrepreneur, I'm optimistic about the future. What about you?