This is a follow-on from our blog on The Ultimate PR Calendar 2021 for India. With the monsoon swirling across the country, July is a month that has days that account for both celebration and recognition.
As we enter into July, we thought a quick glimpse into how the month is looking will help you to be more aware, prepare and plan for monthly PR Activities.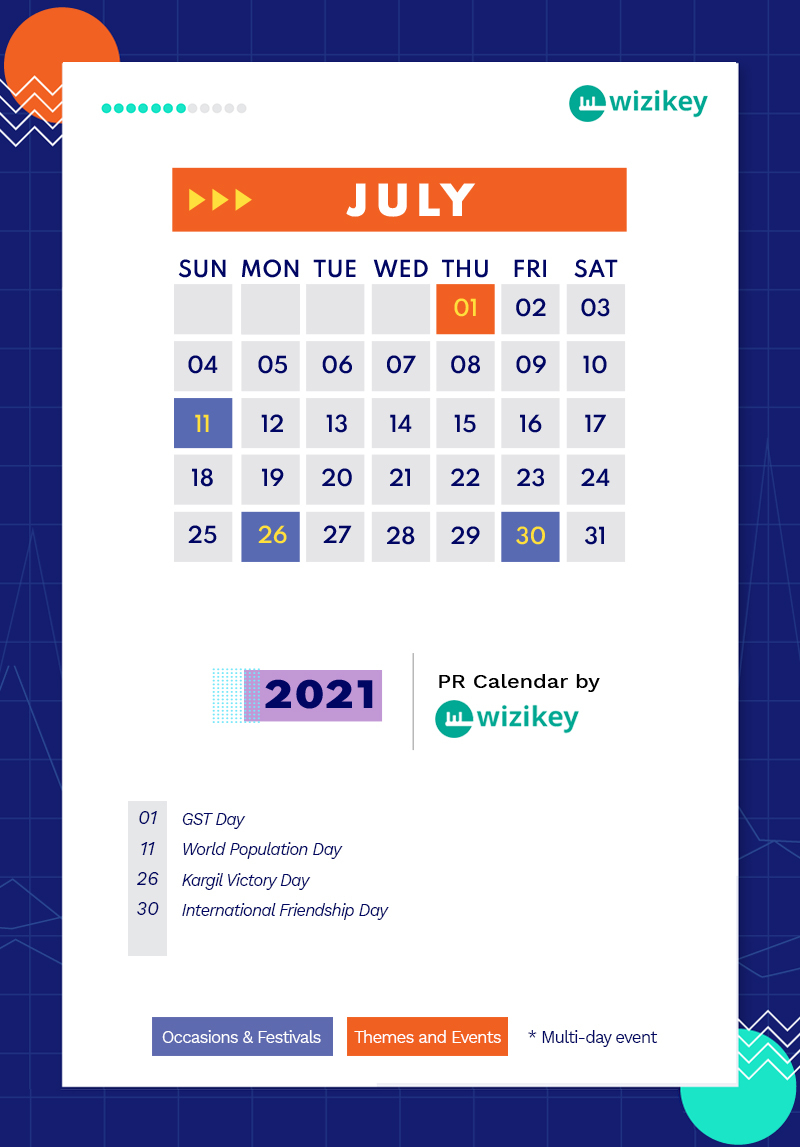 Get into the schedule of the media that is right for your brand and start planning for the perfect pitch!
1 July | GST Day
GST day is a celebration of the government of India canceling many small taxes and introducing a common national tax for businesses. For this, brands can show their appreciation to the government and the country's taxpayers on this day.
11 July | World Population Day
To bring focus on the rapidly rising population in the world, the UN introduced World Population Day. It is a great time for brands to show their concern through posts and pictures.
26 July | Kargil Victory Day
Kargil Victory Day remembers the Kargil Conflict held in 1999 between India and Pakistan. The day draws on praise for the bravery of Indian soldiers and their families.
30 July | International Friendship Day
A day that celebrates the golden relationship of friends throughout the world. Brands launch many challenges, polls, competitions, etc in which people can participate with their friends.