Public Relations is an essential practice in every company. It helps them build trust and get the best out of their communication strategy and efforts in building the right perception. After all, the goal of PR is to bring about a change in the behavior of your target audience to help you achieve your business goals. However, we need the ultimate PR metrics for measurement in place before we start out. PRCA defines PR as "PR is all about the way organizations communicate with the public, promote themselves, and build a positive reputation and public image." To ensure a successful campaign, you need access to the right PR metrics.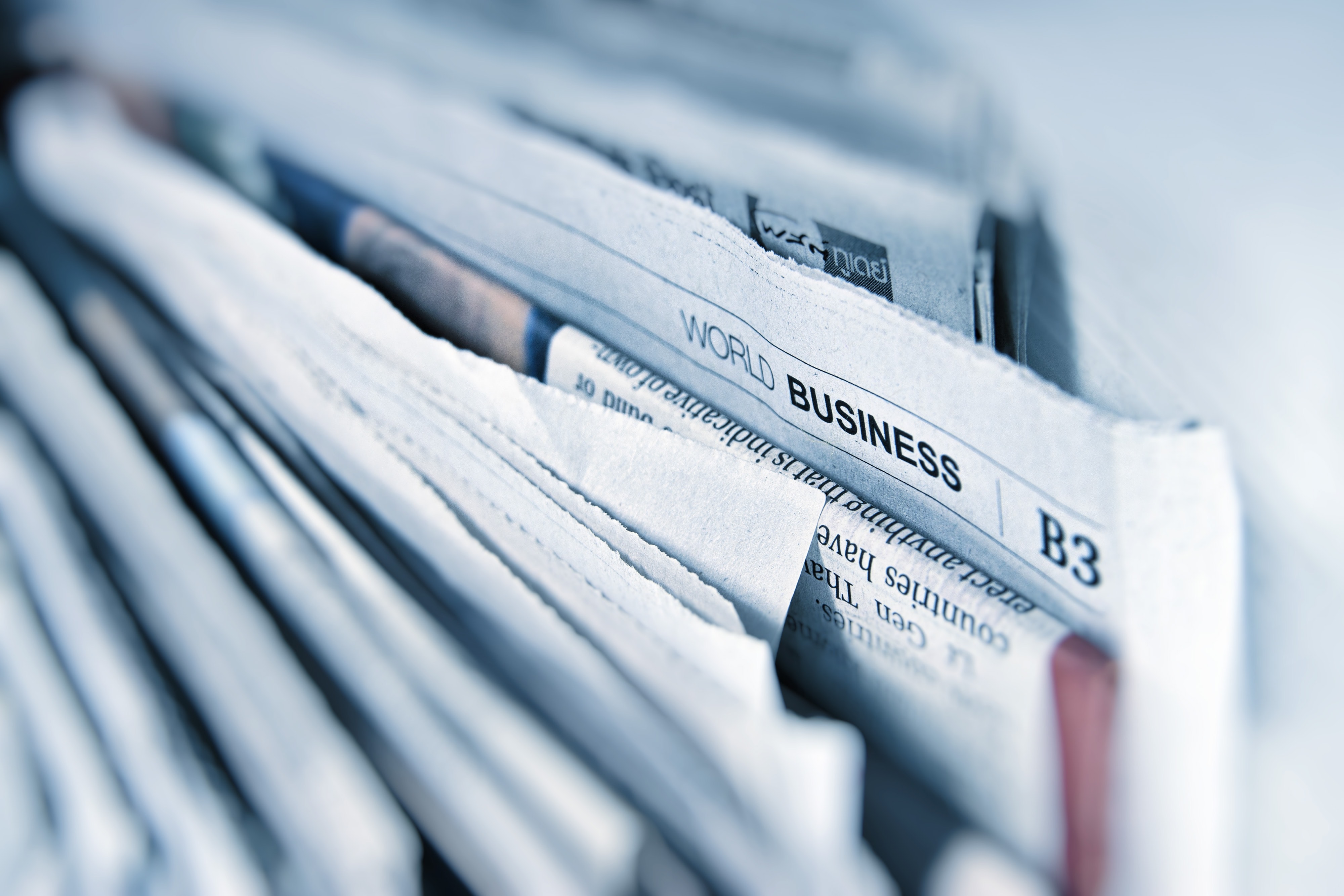 Why PR is critically important for success
Well for starters, PR can get people to buy from you, invest in you and work for you. For any business(or person) to succeed, it is not enough to do groundbreaking work. The world must recognize you, credit you, and reward you for it. In fact, PR is your way to get that reward, use it to fuel your growth and reach the pinnacle of success. The American business tycoon John D. Rockefeller said, " Next to doing the right thing, the most important thing is to let people know you are doing the right thing. In short, a good PR strategy can help you accomplish various goals depending on the size and stage of your company.
This makes media monitoring and PR measurement an essential part of strategy formation and execution. Hence, it is imperative to identify the PR metrics that you want to track and have access to as well.
What is PR Measurement and media monitoring?
PR Measurement is the science of measuring the impact of news and mentions generated by a brand vs. competition. The methods include tracking the PR metrics that measure the value & reach of coverage via readership, sentiment, etc. In addition, companies also monitor how it affects other metrics such as website traffic, bounce rate, and conversions.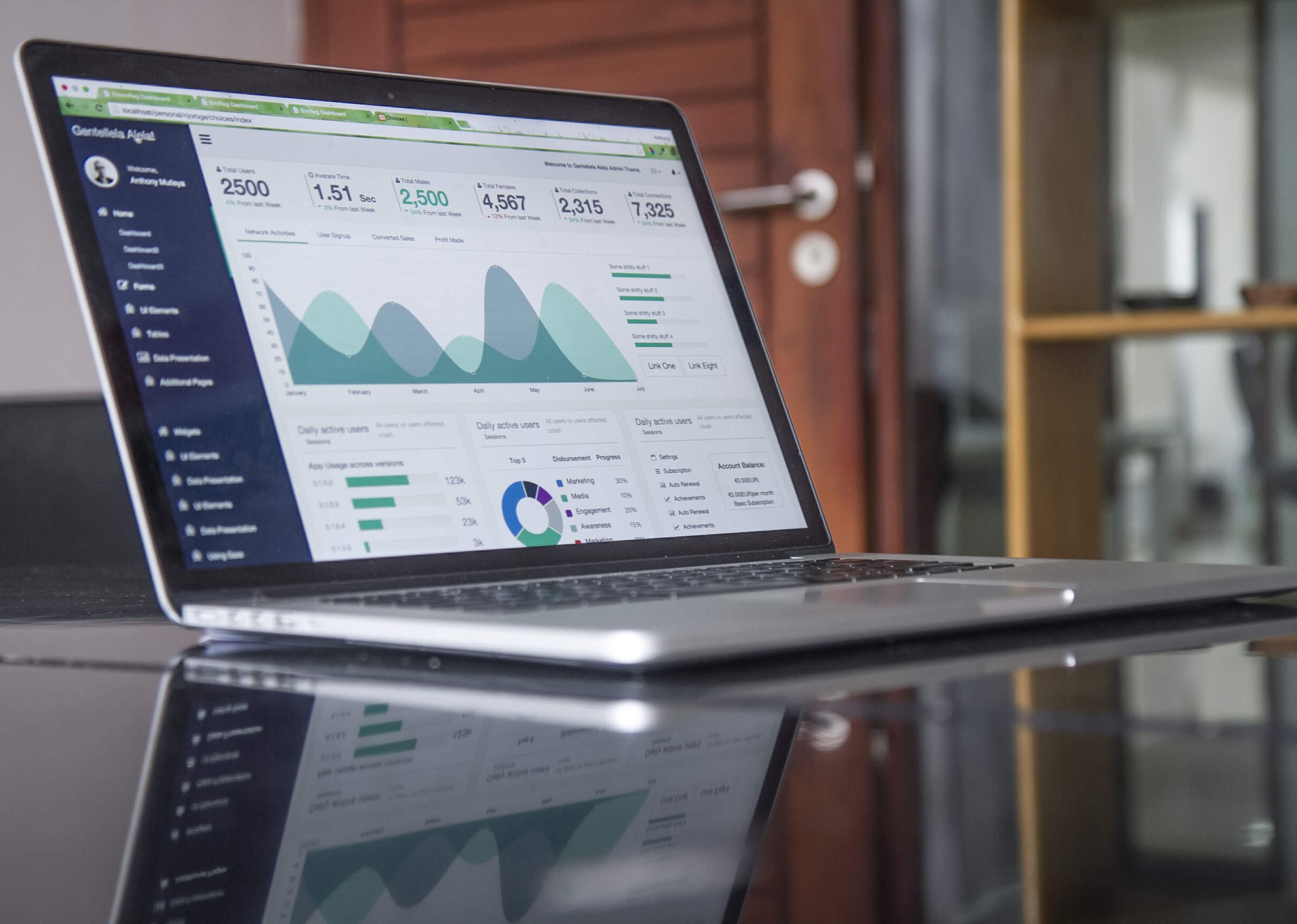 Media monitoring is the process of identifying and tracking your key company mentions across the media. This practice of analyzing what is being said about a brand, individual, organization, or product in the media is known as media monitoring. A robust media monitoring system can help in solving the puzzles of PR measurement with accurate PR metrics. Ultimately, helping you build effective strategies that can fuel growth. Thus, you need media monitoring that automatically tracks all the most important PR metrics for you.
When should you start measuring PR?
PR measurement and media monitoring need to be set up by companies as early as possible. The corporate communication team works hard to build affinity with the media. The best way to understand the impact is to identify the PR metrics and have a PR measurement engine in place. Besides, media mentions drive credibility and trust for the brand. Last but not least, it helps companies understand the perception that drives the interest of their stakeholders and audiences.
What to measure?
PR and communications pros are always under pressure to showcase their work and its value. However, they can make things easier on themselves by knowing which PR metrics are most important to track. Hence, here are some of the most important PR metrics behind a campaign's performance.
1. Brand Share of Voice (SOV) by number of stories
Brand Share of voice by number of stories is one of the simple, yet important PR metrics for PR measurement. It is a measure of the media coverage of your brand vs. your competition. Basically, it is a percentage of the news and mentions of your brand as compared to the competitive landscape you measure it with.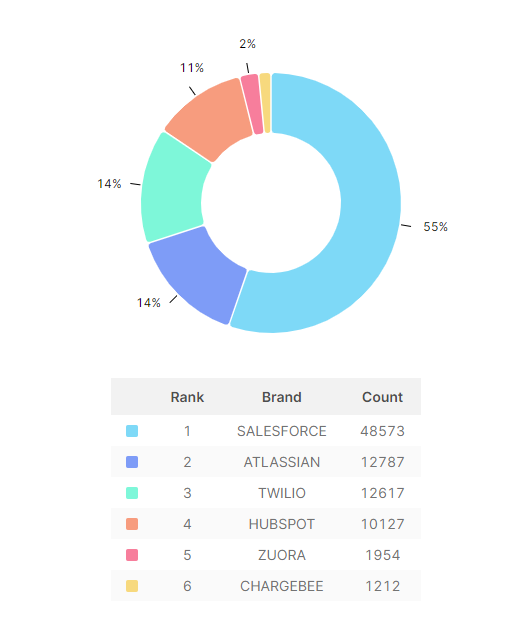 = % (Total mentions of your brand/Total mentions of all brands in the competitive set)
Key elements of SOV by number of stories:
Share of voice by number of stories reflects recall of a brand. Usually, a high recall for a brand also reflects a leadership position in the industry.
Standalone, SOV by number of stories is one-dimensional and does not completely reflect the true picture of readership and quality of news coverage.
Measurement of share of voice by number of stories can be done against a direct set of competitors or industry-leading companies that compete in indirect ways with a company
2. Brand share of voice (SOV) by reach
Brand Share of Voice by Reach is one PR metric you cannot avoid. It enables a brand to understand the quality of coverage and estimate of the reach. It reflects recall and quality of reach. This metric is a better measure of whether your message is reaching quality audience or not.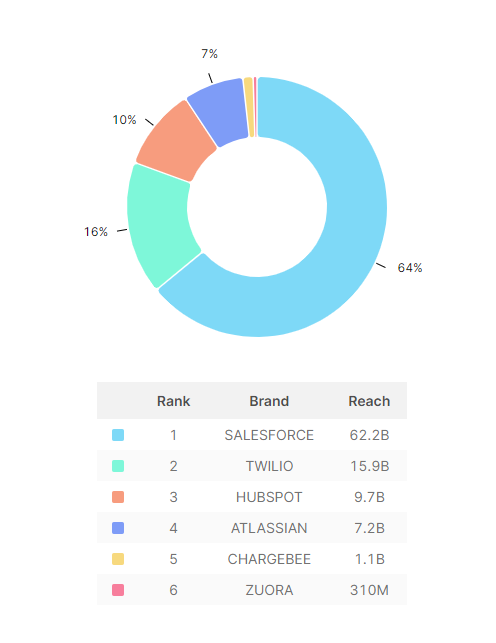 How to calculate it:
= % (Reach of Total mentions of your brand/Reach of Total mentions of all brands in the competitive set)
Brand share of voice by reach is equivalent to the CPM measure, for a better understanding of the marketing teams.
3. Narrative insights
With the rise of social media and 24/7 news cycles, your brand's narrative can spread like wildfire, for better or for worse. That's why understanding the pulse of the market and tracking this PR metric across news media is essential.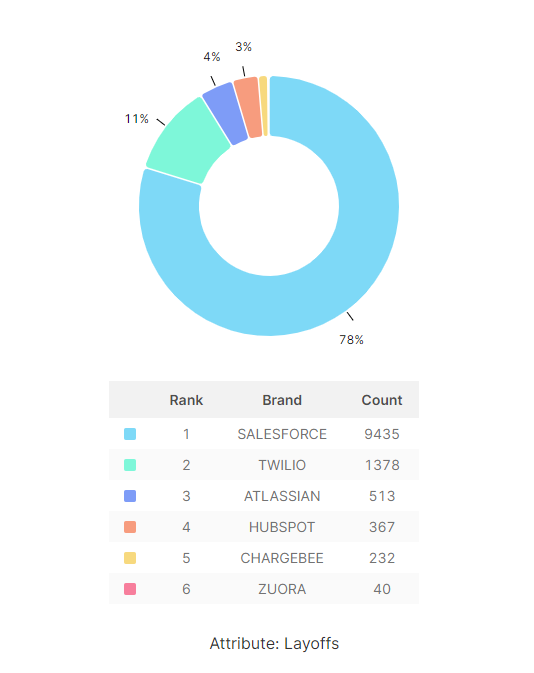 Tracking your brand's association with preferred keywords and monitoring competition's activity on trending themes like employer and policy can help differentiate your brand and gain a competitive advantage.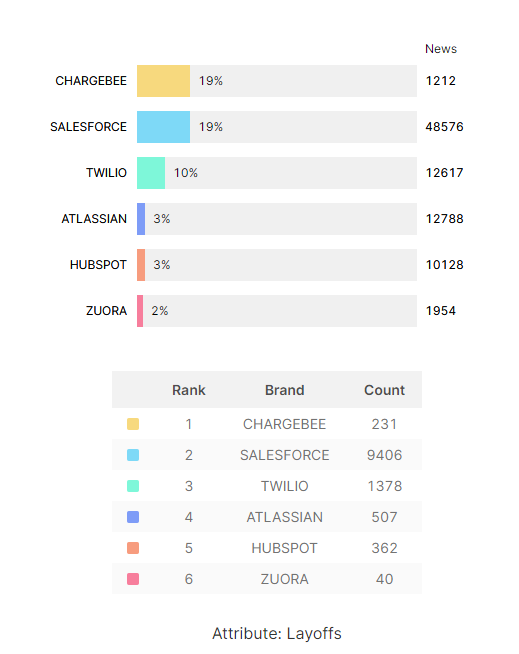 4. Vernacular language
 As businesses expand across the globe, communications efforts go region and language-focused. Furthermore, brands are also looking for ways to engage local audiences through the media. Hence, tracking regional media can help you understand your impact on stakeholders of these regions.
5.Print Media Insights
Tracking print media coverage is an excellent PR metric that can provide valuable insights into the impact of your PR campaigns. By monitoring the tone and sentiment of your coverage, comparing your coverage to that of your competitors, and identifying the media outlets that are covering your brand, you can make data-driven decisions that will help you achieve your PR goals and grow your business.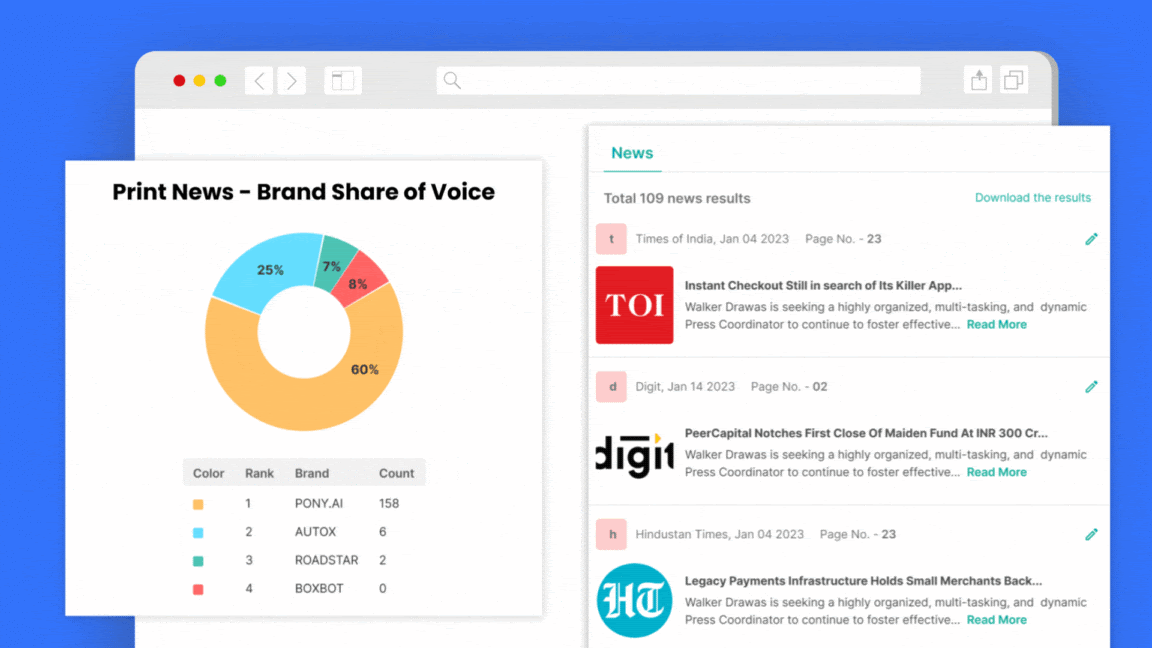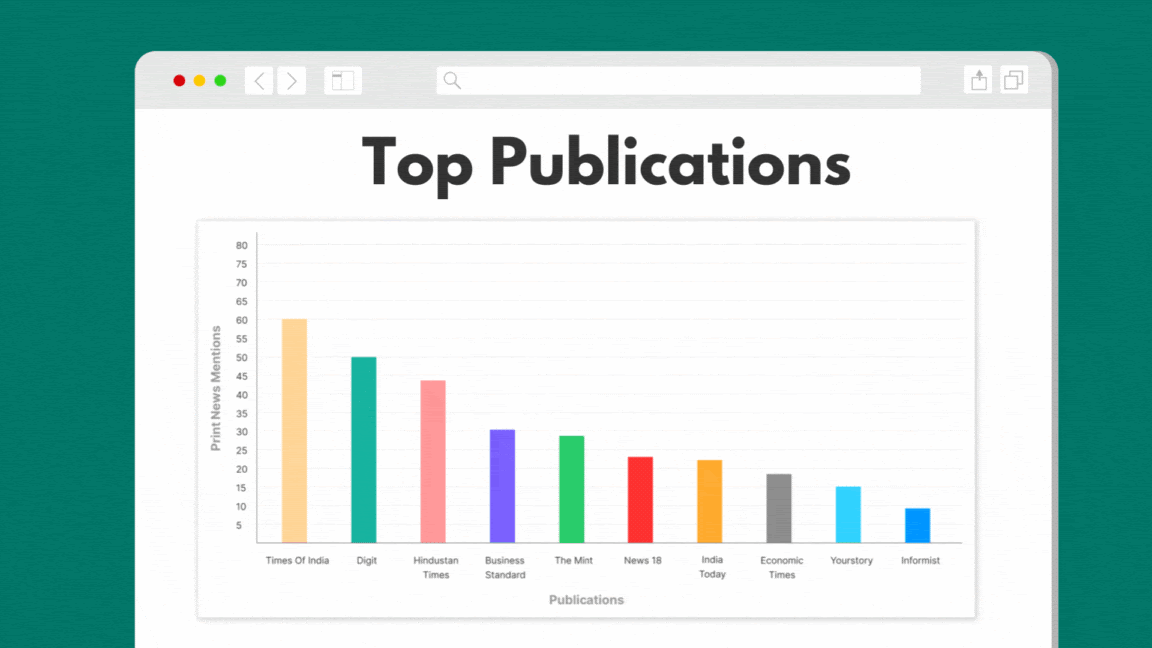 6. Reach out metrics
Reach-out metrics are important PR metrics. The key to tracking impressions and engagement is to have good software in place that gives out all the important data points. In fact, they are an excellent way to measure the effectiveness of your campaigns and media pitches and the impact made. The number of people who click, open, replied are good data points to evaluate the success of the campaigns.
7. Traffic Insights
One of the most effective ways to measure the effectiveness of your PR efforts is to measure the amount of traffic your website receives before and after a campaign. Uniquely, this metric helps you understand the traffic your PR efforts are driving to your company site from referrals, organic, backlinks, etc.
Read here: https://wizikey.com/blog/wizikey-launches-google-analytics-integration-with-traffic-insights


8. News Score
Until now, PR and communications lacked that one number that they can chase. News Score is one metric that PR and communications can set out to achieve and can help track their performance.

This is a standard PR metric score that benefits businesses to measure PR efficiency.  As a result, keeping a tab on your news score lets you understand where you stand in terms of media visibility. The score is the result of analyses of the volume of news, headlines presence, the reach of publications, and much more.
Access our ebook on PR measurement metrics here.
Data-driven PR
You may be a newbie or an established firm, but you cannot turn a blind eye to data-driven PR. Access to the right PR metrics at every stage of your strategy is more a luxury, but a need. And, now that you have a better understanding of the metrics that can transform your external communications, you should be able to become more adept at telling your story to the world.
What more? With excellent and reliable support from the best media monitoring and measurement partner in Wizikey, there's really nothing to be worried about.
We are excited to be the disruptor in the PR software industry and take immense pride in helping innumerable companies across the globe. We hope to collaborate with your brand as well and supercharge your PR journey!