Social media campaigns are, without a doubt, one of the most effective mediums for promotions at your disposal. However, as more players enter the fray, competition is getting stiffer. In order to stand out from the crowd of competitors, you need to be better and smarter than them.
We have compiled a list of some campaigns that you may have missed to take notice of and can help you craft your ideal social media campaigns.
1. Dove #NoDigitalDistortion
Dove's #NoDigitalDistortion campaign used a video to ask its audience to take the #NoDigitalDistortion pledge. It encouraged them to denounce the use of apps to retouch their photos. Most importantly, the campaign called for attention to the fact that young girls have a distorted image of how they look online which can have a damaging impact on their personalities. In this campaign, we see a teenage girl posting an image of herself to social media, only to later reveal all the steps she took to edit it. The company also asked young girls to refrain from using these apps and look in the mirror and tell themselves they are beautiful.
2. Emirates-We are on top of the world
When the first flight from Britain to the UAE arrived in Dubai after the lockdown in 2021, Emirates posted a video of a cabin crew member welcoming passengers back to Dubai from the top of the Burj Khalifa. The original video received over 6.6 million views and went viral on social media. In fact, it received over 30K engagements on Twitter and over 400K on Instagram.
3. Gillette's 'the best a man can be'
Gillette's campaign "the best a man can be" was a response to #MeTooMovemebt. It triggered a strong response from the public. It highlighted the brand's philosophy that "the best a man can get" is more than just grooming products–having the self-awareness and character to be a positive role model.
4. Apple #Shot on iPhone
If you use an Apple smartphone, you may have seen a tag that says "Shot on iPhone" in some of your friends' photos. This is one of Apple's long-running and most successful campaigns. Interestingly, Apple promotes this content on its own brand pages and has built a massive following by doing so. In addition, this campaign has become a benchmark for aspiring photographers.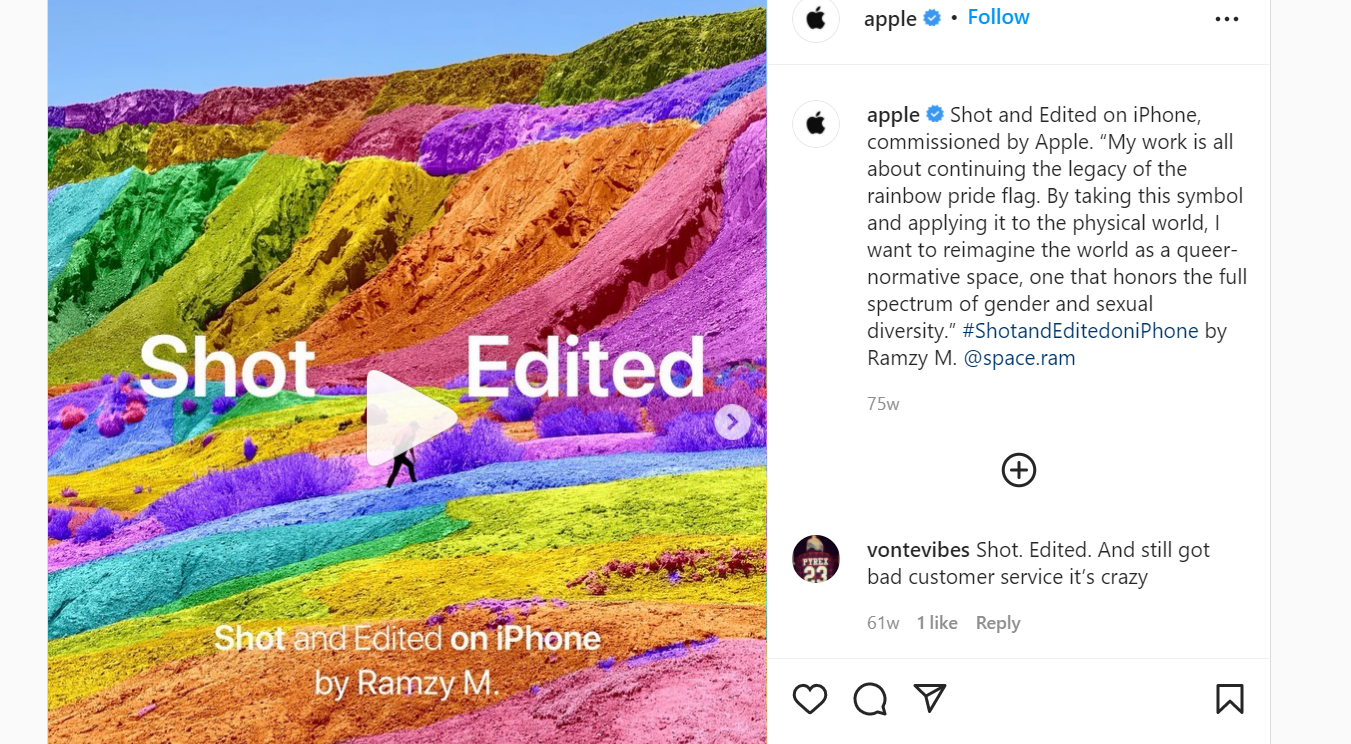 5. Dove and Getty IMages -#ShowUs
Dove, in partnership with Getty Images, launched a campaign called #ShowUs to encourage body positivity and acceptance. Show Us features 5,000 photographs of women from 39 countries around the world.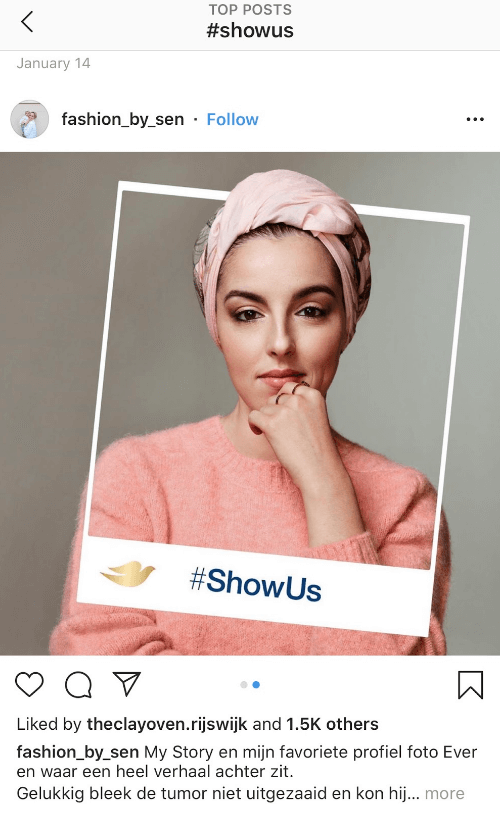 6. Quantas-Fly Away
Qantas released a campaign urging people to get the COVID-19 vaccine by showing people who were separated from loved ones. The video showed the loved ones were able to reunite only when vaccination rates were high enough. The campaign received over 55K mentions through the end of 2021.
7. Facebook Portal: Gold Star
Facebook has released several campaigns surrounding its video-calling hardware Portal. In one such campaign, they released a video that focuses on the relationship between grandparents and grandchildren. This particular campaign was quite well received.
8. TCS-Jaguar TCS Racing
Tata Consultancy Services joined the iconic British racing team Jaguar Racing as title partner ahead of the 2021/22 ABB FIA Formula E World Championship. The announcement of the partnership was executed with an eye-catching video which attracted everyone's attention
9. National Geographic #ThinkBeforeYouLike
National Geographic launched a campaign #ThinkBeforeYouLike with the aim of creating awareness about cheetah exploitation and smuggling. They highlighted the fact that many social media fans wouldn't think twice about clicking 'Like' on a cute picture of cuddly-looking cheetahs. The organization urged its users to think twice before engaging with anything, even innocent photos that appear safe on the surface.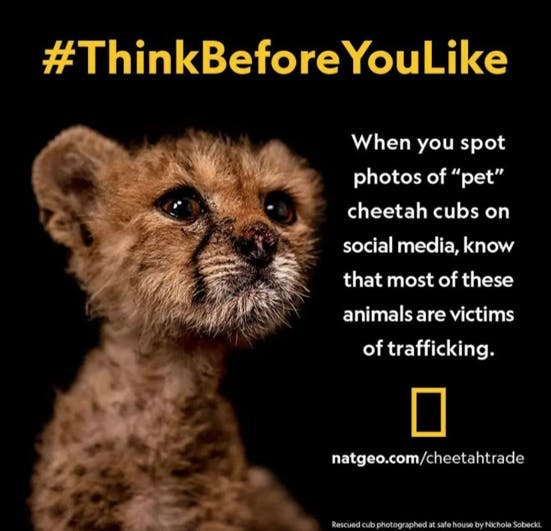 10. Vienna Tourist Board on OnlyFans
Vienna's leading museums were banned from social media apps from posting nude fine art. An 'OnlyFans' account was opened to share censored artwork, promote the arts, and raise awareness of censorship. A more lighthearted approach was taken through a video that included questions such as "Want to see more of Egon Schiele's 'unique assets'?" while promoting the arts.
11. Spotify–#FindYourFeels
Spotify aims to inspire fans with a new campaign that celebrates the role music plays in shaping lives, especially in the lives of young people aged 16-24. Influencers and TV personalities shared pivotal moments and songs that guided them through life and influenced their creativity.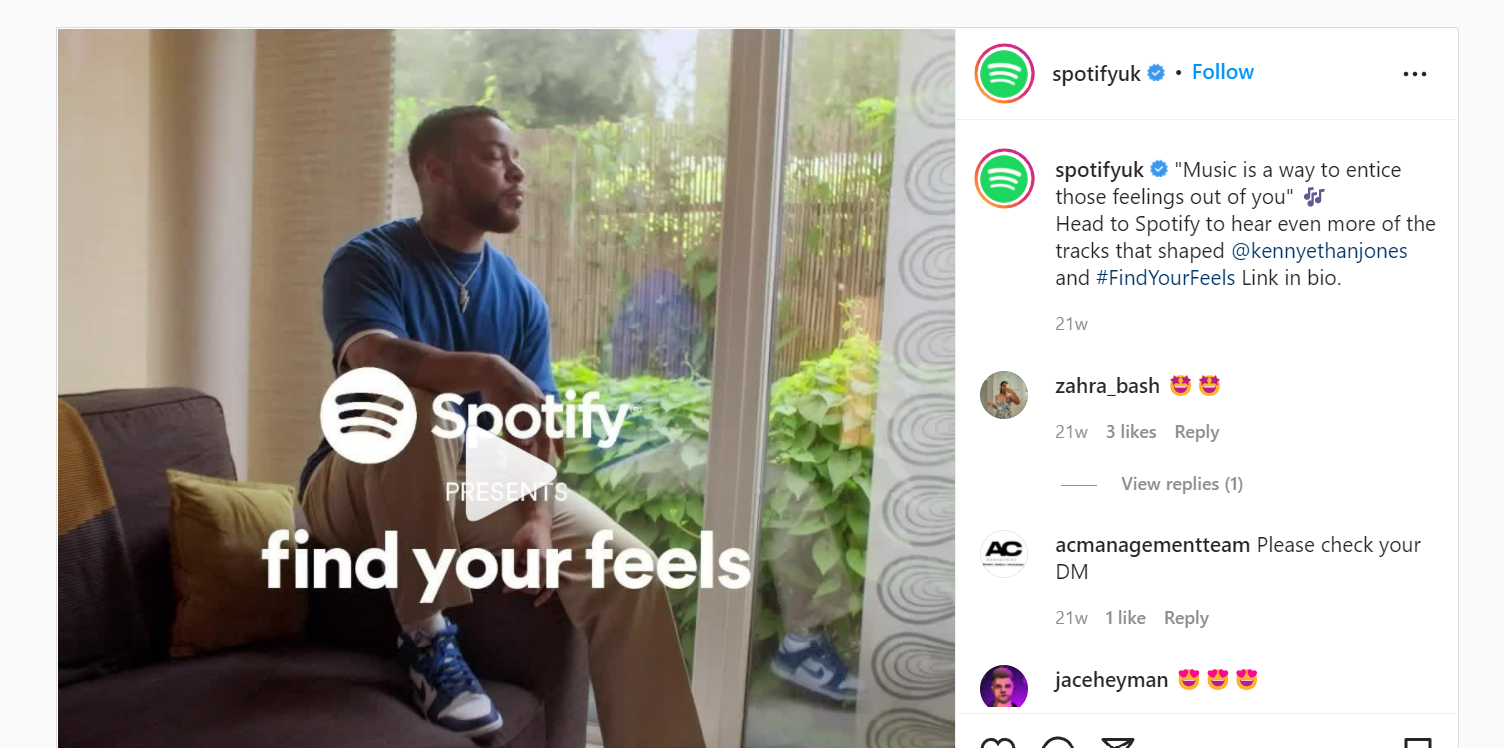 12. Reddit-Maybe Together We'll
In order to grow its user base, Reddit released a video campaign featuring a diverse range of users searching for new conversations on the topics they love. The tagline, "Maybe together we'll" gives the impression that there are communities that are looking for discovery and collaboration.
13. Fitbit's what's strong with you
Fitbit's campaign about finding your inner strength was very well crafted. The campaign demonstrates that strength isn't always physical and that people should "Find out what's strong with you" to discover their inner strength. In nutshell, the campaign showcases real user journeys toward achieving lifetime health through strength in all areas.
14. International Paralympic Committee-#WeThe15
WeThe15 is a powerful campaign led by the International Paralympic Committee and the International Disability Alliance. It aims to break down the stigma and discrimination that disabled people face. This social-led campaign dreams to empower disabled voices under #WeTe15. They launched a 1-minute short video to build greater knowledge of barriers and discrimination persons with disabilities face on a daily basis at all levels of society.
15. Prada 'feels like Prada'
Prada's Winter 2021 collection campaign transformed façades of buildings across Milan into mesmerizing installations featuring geometric patterns, something that the brand is famous for. These initiatives were rolled out in various forms in other cities across Europe, Asia, and North America.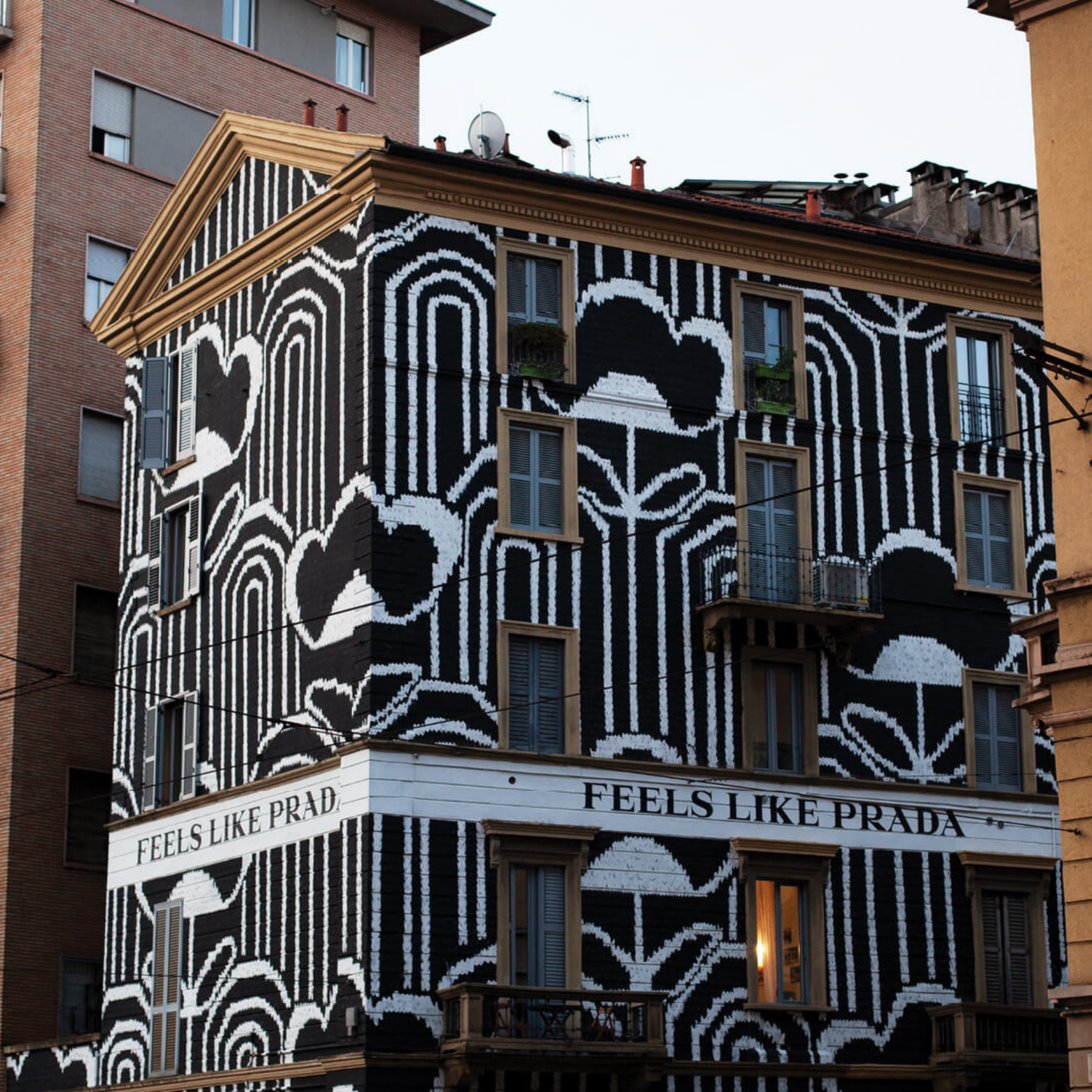 16. Hershey's HerShe
On International Women's Day, Hershey's used their name to support women in the arts. They created a new range of wrappers for "Her" and "She" and invited local artists to create designs for the packaging. The idea went viral on social media when people began sharing their work across a range of arts on Hershey's new gallery.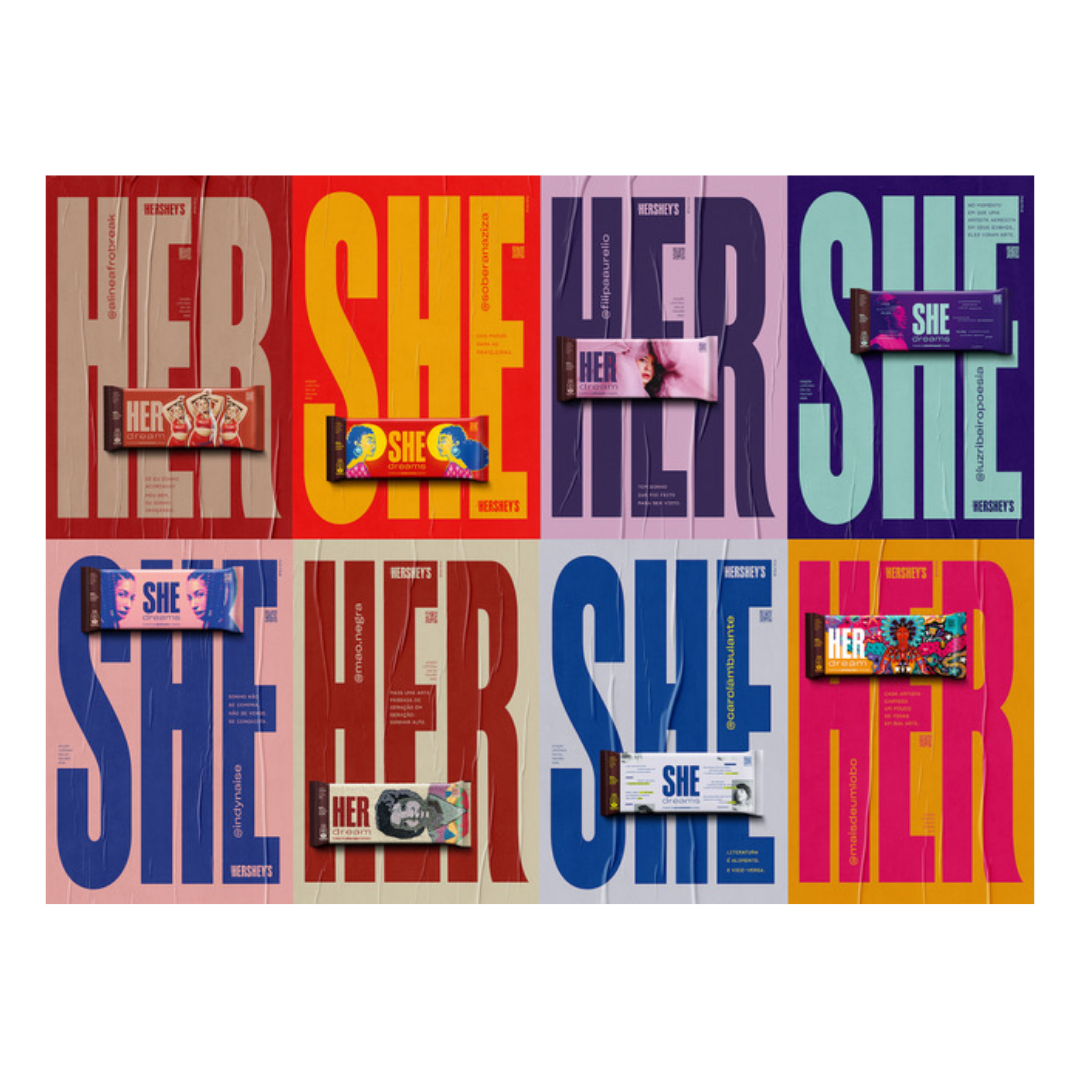 17. United Colors of Benetton-UnitedByVote
To celebrate democracy and show the power that every citizen holds by having voting rights, United Colors of Benetton India ran a massive social media campaign titled #UnitedByVote. They also organized a panel discussion featuring film actor Saif Ali Khan, model-turned-actress Bhumi Pednakar, celebrity photographer Siddhanth Chaturvedi, and Sundeep Kumar Chugh, CEO and MD of Benetton India.
18. Zoom-Virtual background contest
When a pandemic hit the world, people went online. To get users interested in their software, Zoom ran contests for users to create their own unique virtual backgrounds. Through a fun campaign, Zoom also educated its users on the virtual background feature and got them more excited to use the software.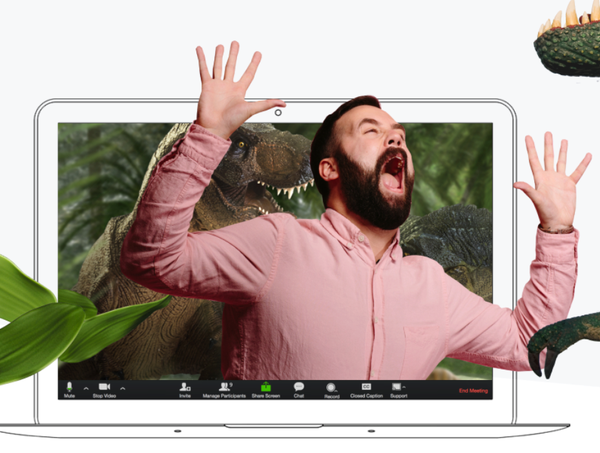 19. Walmart's 'Deal Drop Dance' campaign
TIKTOK is a social media platform that offers new ways for brands to interact with their audience. For example, WALMART used TIKTOK to showcase their Black Friday deals. They enlisted the help of popular celebrities, such as TERRY CREWS and REBEL WILSON, to create short videos on TIKTOK in which they sang the 'Deal Drop Dance' to the song 'Water Me' by LIZZO.
20. Starbucks #WhatsYourName
Starbucks launched a campaign to show solidarity with LGBTQ+ youth. They encouraged people to share their stories online using the hashtag WhatsYourName.
Register to Wizikey and see insights on how other brands are telling their brand stories and reach out to the most relevant journalists and get covered.